Why retailers are already preparing for Christmas
Christmas in July may be something of a silly joke or an excuse to have a party to most of us. In the retail and e-commerce world, however, it's serious business. At the same time as back-to-school items are still flying off shelves, many retail logistics managers are already plotting their strategies for the most wonderful time of year, even if it's months away. A central piece of this planning involves warehouse management, and businesses must act quickly to ensure their staff and systems are in good shape to handle another record-breaking peak season.
"2016 is already on pace to break retail records."
In the UK and around the world, evidence is mounting that 2016 will only continue the multi-year streak of record-breaking sales figures. According to a forecast from analysts at Ecommerce Europe, online retail sales are on pace to surpass €500 billion, or more than £380 billion, for the first time ever. This is impressive considering the banner year that was 2015, when sales numbers had already tracked a 13.3 percent growth rate. The report also estimated that more than 296 million people from 48 European nations purchased goods online last year, a number that's also expected to increase.
Despite the undeniable prospects presented to e-commerce retailers, evidence shows that few businesses are fully capitalising on this potential. Ecommerce Europe reported that while 57 percent of European internet users shopped online in 2015, only 15 percent of small- and medium-sized retailers offered online sales.
With massive sales figures available for the taking, the sooner businesses start getting their warehouse management systems up to speed, the better they are likely to perform. As Internet Retailer noted, UK merchants must act now to get their inventory, processes and protocols in place if they hope to see good performance come November.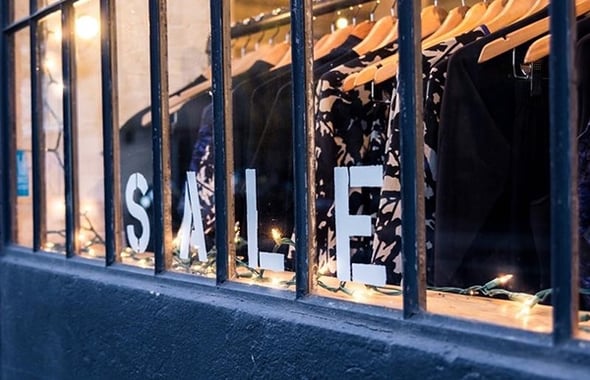 Even several months before peak trading begins, retailers are already getting in shape for big sales.
Not only are sales expected to be higher over last year, e-commerce consumers are getting choosier amidst a competitive market. Internet Retailer noted recent reports from Adobe found that the vast majority of shoppers aren't married to any one brand when it comes to online purchases. That fact cuts both ways - retailers face enormous opportunities for attracting new customers with quality goods and service, but also risk losing business to savvy competitors.
Best practices before Black Friday
How can retail businesses ensure victory months down the line? According to technology firm Rackspace, which spoke to Internet Retailing on the subject, it comes down to starting early and learning from past successes and failures.
Take a look at last year's warehouse performance during peak trading, and prioritise areas for improvement. Perhaps demand for certain items was less than expected, or turnaround times on orders were lacking. Pinpoint weak spots as primary areas for optimisation.
Get customer-facing systems in line with back-end capabilities. Cloud WMS users can benefit from more seamless integration between digital sales channels and the supply chain operations that support them.
Finally, start stress testing. The return to school provides an ideal opportunity to see process improvements in action. The lead-up to Christmas can offer vital clues on how everything is running as well.
Share this Article!