SnapFulfil Cloud WMS helps Loot Crate achieve fan-tastic fulfillment
Loot Crate™ – America's fastest growing private company on the 2016 Inc. 500 list – has gone live with the SnapFulfil Cloud warehouse management system.

Founded in 2012, Loot Crate™, Inc. is the worldwide leader in fan subscription boxes. In its first five years, Loot Crate™ has delivered over 14 million crates to fans in 35 territories across the globe.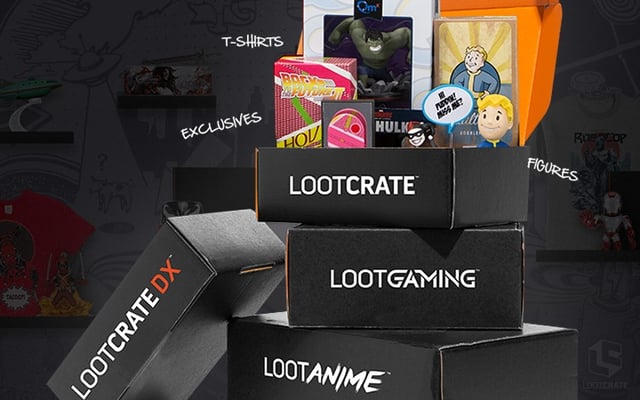 Loot Crate™ currently operates a 150,000 sq ft warehouse in the Los Angeles, CA area and recently opened a second 200,000 sq ft facility in central Pennsylvania. The company currently ships in excess of 650,000 orders every month.

Loot Crate™ previously used a basic inventory data collection solution, however, as volumes increased, began running into inventory management and fulfillment challenges. To support continued exponential growth in both their subscription commerce and e-commerce channels, along with the launch of Sports Crate™ - a new Major League Baseball (MLB) subscription box offer - and the opening of a second distribution center, Loot Crate required a best of breed warehouse management system which could scale with their business.

Specific system requirements included the ability to handle warehouse transfers, track purchase orders, drive efficient put-away and support same day shipping of e-commerce orders.

Following a rigorous selection process, Loot Crate™ chose the SnapFulfil Cloud WMS in January 2017 and, following a three month implementation process, successfully went live with the system in its LA distribution center in April 2017. The system will go live in the second warehouse in July 2017.

In addition to its rich functionality and strong track record in the subscription and e-commerce sectors, SnapFulfil's unique No Capex, inclusive subscription model and rapid implementation capability were major factors in Loot Crate™'s decision.

David Morris, Loot Crate™'s SVP Brand/Operations, said: "SnapFulfil has all the functionality to provide a solution to our challenges and offered a robust platform which could handle our volumes now and in the future. The system also has a proven track record in the subscription and e-commerce sector which has helped drive the introduction of best practices in our fulfillment operation.

"Their implementation team were excellent and spent time with our warehouse staff to ensure that they were comfortable with the system. In fact, from sales, through implementation and, very quickly, into support, our experience has been fantastic and we see SnapFulfil as an integral part of our future growth and development as we expand our distribution network into Europe and beyond."
Share this Article!