SnapFulfil brings Built for NetSuite warehouse management software to SuiteConnect 2017
This year's Oracle NetSuite SuiteConnect event is all about finding your "next" – the next bold move that will revolutionize your business. And NetSuite users looking to make their next bold move to optimize their warehouse performance should plan to speak with representatives from Snapfulfil, the only Tier1 Built for NetSuite WMS at the conference.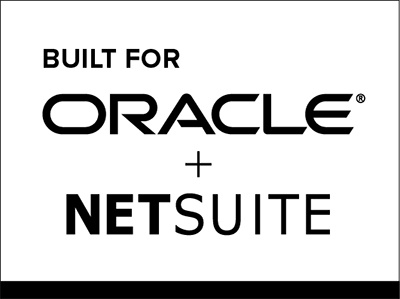 Earlier this year, the SnapFulfil Cloud WMS officially became a Built for NetSuite SuiteApp, recognizing that the SnapFulfil application and its NetSuite integration are compliant with NetSuite's strict standards and best practices. SnapFulfil provides NetSuite users with a fully integrated, highly sophisticated warehouse management solution, supporting end to end supply chain visibility and control. Like NetSuite, SnapFulfil combines best of breed functionality with rapid implementation capabilities, delivering a powerful solution, speed to value and low total cost of ownership.
The SnapFulfil Cloud WMS for NetSuite SuiteApp is a best-of-breed cloud WMS that optimizes receiving, put away, picking, packing and shipping to deliver cost savings and productivity gains. As a Tier 1 WMS, SnapFulfil's real-time task management functionality goes well beyond that of basic RF data collection software, continually optimizing your processes and directing your people in real-time based on your operational priorities.
And, unlike other WMS vendors who force customers to choose between an off-the-shelf solution or count the high cost of customization, SnapFulfil is a true cloud solution which can be quickly and easily configured to meet individual customers' specific requirements with no need for costly modifications. SnapFulfil's software is ready to tackle your "next." Our WMS is designed to improve your current processes and help you build for tomorrow.
The SuiteConnect 2017 event, held Oct. 3-4 in San Francisco during Oracle OpenWorld, brings together corporate leaders and NetSuite users & executives to discuss how organizations can leverage cutting-edge software to improve business processes. If you're a NetSuite user looking for a warehouse management solution, look us up at the show. We look forward to speaking with many of you at SuiteConnect!
Share this Article!