Home Shopping Network's Ingenious Designs improves warehouse processes with SnapFulfil Cloud WMS
Ingenious Designs LLC – a subsidiary of Home Shopping Network – has successfully implemented the SnapFulfil Cloud warehouse management system (WMS).
Previously, Ingenious Designs manually managed receiving, picking, packing and shipping processes. And with 16,000 SKUs, 8,000 shelf locations and countless assembly and kitting variations, this posed significant challenges.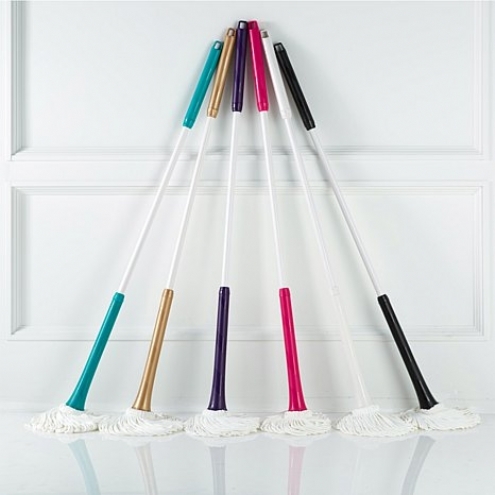 "Like other supply chain teams, not having real-time data access and visibility across the warehouse had us concerned about the potential errors we were vulnerable to," said Brian Marriott, vice president of supply chain for Ingenious Designs. "We knew we needed a low-cost, cloud-based WMS that could rapidly improve our processes, and in turn our productivity. SnapFulfil's charge by license, no Capex model, and ability to go from contract signing to go-live within our six month timeframe, locked it in as the WMS of choice."
During implementation, SnapFulfil assigned a dedicated project manager and implementation analyst to serve as warehouse management Sherpas and provide 24/7 support. Aside from integrating SnapFulfil with Ingenious Designs' legacy ERP, Great Plains, this dedicated team set up customizations and optimized the warehouse for peak performance.
"We view our customers as partners and work to ensure we equip them with the tools they need to be as successful as possible," said Chris Anton, executive vice president of global sales operations at SnapFulfil.
Since going live with SnapFulfil less than two-months ago, Ingenious Designs has already begun to experience greater efficiency in its inventory and labor management processes. With labor management alone, the WMS has enabled Ingenious Designs to streamline its resources, which will result in $500,000 plus savings this year.
SnapFulfil also has helped Ingenious Designs:
Reduce error rates: Ingenious Designs hasn't had any inventory issues on outbound orders.
Cut IT consultant costs: Because the implementation process was seamless and the WMS is so easy to navigate, there isn't much need for third-party IT support.
Operate per best practices: SnapFulfil has helped the Ingenious Designs team break bad practices spurred by legacy systems.
"Unlike competitive WMS players, SnapFulfil talks the talk and walks the walk. This system can do what the HighJumps, JDAs and Manhattan Associates of the world can do, but in a much easier and more cost-effective way," said Marriott. "SnapFulfil has helped open our eyes to what our warehouse is capable of. It's enabled us to cut out inefficiencies, which were holding us back from being as productive as possible."
A successful implementation for Ingenious Designs adds to the list of accomplishments achieved by SnapFulfil so far, this year. Just last month, SnapFulfil was included in Gartner's Magic Quadrant for Warehouse Management Systems. The company is also rolling out a new interface – which offers advanced mobile capabilities – and a new control tower reporting tool for planning and forecasting.
"These new reporting capabilities truly deliver on our promise to bring clarity to the warehouse," said Anton. "We're looking forward to seeing the amazing things Ingenious Designs and others carry out with SnapFulfil in their corner."
Share this Article!