Growing pains: Using WMS to manage tight warehouse availability
The U.S. e-commerce industry continues to skyrocket and so does the warehouse space shortage. According to a Q1 2018 report from commercial real estate professional services firm JLL, warehouse and distribution vacancy is sitting at 5.2 percent.
Unfortunately, what's available is likely ill-equipped to handle the needs of many e-commerce retailers. Another report from commercial real estate firm CBRE discovered that although 1 billion square-feet of the country's total warehouse inventory was built over the last 10 years, it accounts for only 11 percent of the country's total warehouse inventory. Additionally, the report found that a significant portion of total warehouse inventory in the U.S. is more than 50 years old.
As your e-commerce business matures, it's time to find smart ways to maximize the existing warehouse space you have access to.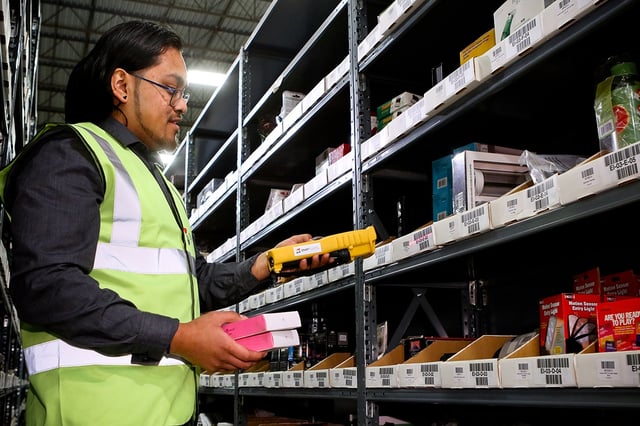 While adopting a drop shipping model might seem like a more appealing space and cost saver – especially if you're in the early stages of building your business – as you grow, you'll likely want to move fulfillment in-house to monitor and maintain better quality control. That's where warehouse management software can help.
Utilizing a cloud-based WMS can help you in many facets of your warehouse management, but especially when it comes to inventory and space planning.
According to Multichannel Merchant, when a warehouse reaches 80 to 85 percent of space utilization, its efficiency tends to decline as movement and storage become major barriers.
Unsold stock is a waste of both cash reserves and valuable warehouse space, and your WMS can help you evaluate how much excess you have plus inventory turnover rates. The data gathered by your WMS also can help you determine how best to store your inventory and identify ways in which you can get the best use of your space.
For example, though your space may be limited on the ground, analysis from your WMS may point you to opportunities like maximizing your vertical space. WMS technology can help operators determine how best to install different racking, slotting and picking faces and consolidate item locations to streamline processes and reduce picking time.
A WMS will use the data it collects to drive your operators along optimal pick paths, use multiple picking locations for the same SKU based on size and velocity and other advanced techniques to drive down the time it takes to find and fulfill orders while keeping replenishment moves to a minimum.
Implementing a WMS can help you develop a practical solution to combat warehouse space shortage and ensure you're operating as efficiently as possible to make the most of what you have.
Share this Article!