Built-in resilience comes as standard
When the going gets tough, really tough, like these unprecedented times, it's reassuring to know that the tough already got going quite a while back.
As the Covid-19 (Coronavirus) crisis continues to disrupt lives and businesses, we are fully committed to providing an uninterrupted service for our customers – via a long-established and robust business continuity strategy that safeguards the delivery of critical services across the globe.
Consequently, we do not anticipate any service degradation or disruption during the outbreak.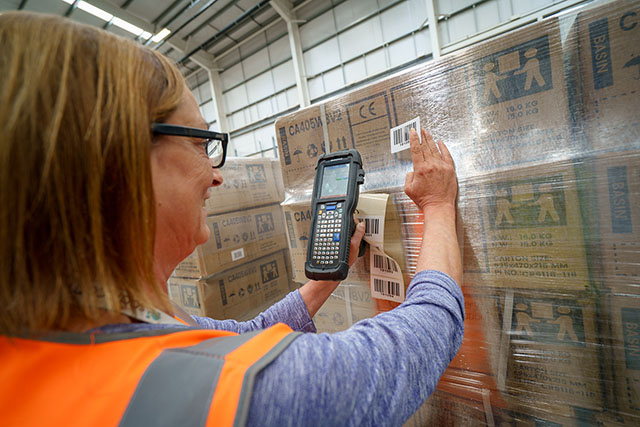 All of the packages we provide for both customers and partners are engineered for ultimate resiliency and redundancy by default, plus our advanced cloud-based model enables the vast majority of technology implementations and support functions to be handled remotely.
Indeed, many of our customers are already used to doing this and we're working ever closely with them to meet this crisis head on in terms of optimising space and resource, plus data and warehouse planning, so that business as usual can be maintained in these especially challenging times.
Such robust architectural decisions underpin our ability to continue offering a superior level of service, even in the face of 'force majeure' events, because the host platform that delivers the WMS solution is also best-of-breed.
World class uptime should be a given, but SnapFulfil additionally benefits from a minimum 99.997% availability SLA (Service Level Agreement) that gives customers the crucial peace of mind that they are backed up by a consistently available and highly reliable cloud infrastructure.
Right from the start, SnapFulfil partnered with a cloud savvy and ultra secure provider that can globally adapt to the fast moving, dynamic and ever changing requirements of enterprise level retailers, manufacturers and third party logistics providers alike.
It's a strategic differentiator for the SnapFulfil application and apart from the benefits of optimum security, reliability and performance, customers enjoy on-demand flexibility and forecasting to reduce costs. It all operates in real-time too for the very best in data analytics.
Unfortunately, best-of-breed backup schedules and vigorously tested processes to maintain access are not common enough in our industry, but they should come as standard for those who choose a provider in the cloud for their business-critical systems.
Shifting the support, the redundancy and any disaster recovery to a specialised team and application like ours also allows companies to recover much faster from any especially disruptive conditions that can negatively affect operations.
SnapFulfil can operate from the best browsers in the market, with no agents or software required to be installed by the client. Full technical administration and compliance are also managed by our experts and there's very low RTO & TPO in the event of any data centre interruption. There are also shared/private or on premises delivery options.
All said, this extremely durable cloud platform gives us the visibility and power to control our own destiny and plan ahead - which means our customers enjoy that luxury too - because if you haven't got rock-solid technical architecture in place to start with you're operating without the insurance policy that has never been more vital.
Share this Article!