Are you 'tooled up' and ready for Warehouse 4.0?
Spending two long days being rushed off our feet with enquiries at the recent eCommerce Expo in London has brought home to me once again the seismic shift taking place in online retailing.
The sheer volume of visitors to our stand illustrated just how important direct to consumer selling has become for businesses of all shapes and sizes. Amazon's stranglehold is forcing manufacturers and retailers to take more control of their fulfilment and central to that process is a responsive and flexible digital warehousing facility.
There are many warehouse management tools out there designed to overcome day-to-day business challenges, but few properly offer the functionality and flexibility to tackle rapidly and digitally evolving markets like ours.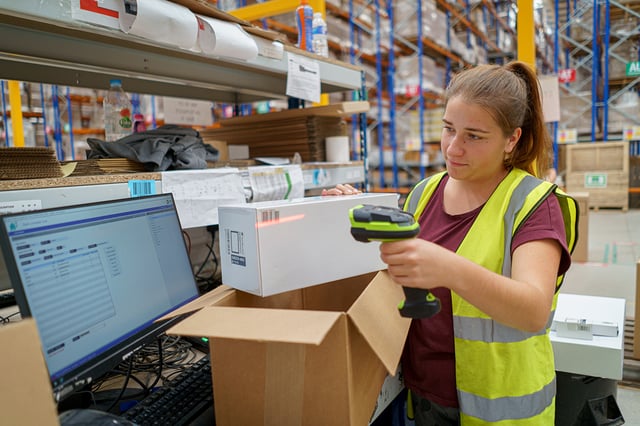 Additionally, not many businesses have the luxury of being able to design a series of bespoke solutions – so the big and ongoing test for leaders and managers is how best to undertake a holistic response.
Data analysis increasingly drives much of the decision making in business, so it's vital that companies understand their past and current performance and challenges in order to succeed in the future.
Any warehouse management system (WMS) worth its salt must be able to deliver those key business metrics while at the same time enable operations to evolve in a fast-developing environment. It must also provide flexibility, stable integration and a pace of implementation that doesn't require lengthy, expensive and risky development cycles.
A technology partner needs to have put proper forethought into the tools it offers. A traditional WMS comes with the most recent version or release at the time of installation, but frequently requires significant time and investment to modify that version in the face of new challenges.
More nimble, configuration-based applications, such as SnapFulfil, don't restrict creative solutions. Offering responsive support options helps change management by allowing the flow of data and order of operations within the application to be regularly updated – empowering management to easily store, organise, deliver, and track the accomplishment of work throughout a facility.
This value and flexibility is nowhere better illustrated than in the current logistics shift from wholesale distribution centre (DC) to online direct to consumer (D2C), because whilst it offers multiple benefits to brands and manufacturers, certain tools – such as operations-supporting software applications – are essential to ease the transition.
Getting your order fulfilment right the first time is more critical than ever in this modern 'post-Amazon' era, with digital transformation being the way forward to both survive and flourish.
Creating a totally integrated technology framework that underpins your operations lets you see and analyse data from right across the business, turning the mass of information previously in silos into reliable insight that helps you make better strategic decisions.
Share this Article!