Your warehouse, their rules: Succeeding in the world of retailer-owned marketplaces
As traditional big-box stores look to e-commerce for their next act, they're increasingly open to the idea of allowing smaller brands to sell through their online marketplaces. Third-party retailers are seizing the opportunity to get their products in front of a larger audience – rather than having to supply enough stock to fill the shelves, and perhaps only offering their product in specific regions, they can offer their product on, for instance, Tesco.com.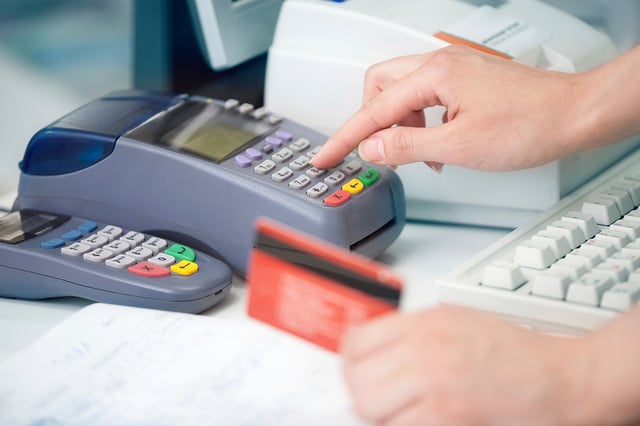 On the surface, selling through a retailer-owned marketplace is a win-win: the traditional retailer offers a greater range of merchandise, while the third-party retailer gains the credibility that comes with positive brand recognition. That credibility, however, has strings attached: because the big box retailer is leveraging their name to sell a third-party product, the smaller retailer is expected to deliver the same level of customer service that would be expected of the marketplace owner.
If you're interested in offering a product on a retailer marketplace, ask yourself these three questions:
Is your product the right fit?
Before you pitch your product, you'll need to do your homework. Big-name retailers look to fill holes in their own offerings – they know that they can quickly lose an online customer if they don't offer a product, and third-party retailers can remedy that issue without requiring the marketplace owner to stock an extra SKU.
When researching potential marketplace partners, consider the company's audience – you'll sell to a higher number of millennials online, so the items that would typically find a market on store shelves may not be as successful online – or vice-versa. E-commerce-centric retail giants such as Amazon might be open to a wide variety of offerings, but depending on the site, the barriers to entry for selling through a traditional retailer's marketplace could be much higher.
Can you keep up with fulfilment expectations?
Hopefully, you're prepared to scale your business as visibility – and demand – grows. However, selling on a retailer-owned marketplace adds another dimension to the equation. What you consider expedient shipping, or an acceptable number of errors, may be well below your host's standards. Retailer obligations can range from the common (i.e. mandatory one-day pick, pack and ship) to the particular (i.e. a certain way the label must be affixed to the box). Unfortunately, most third-party retailers aren't positioned to negotiate.
To avoid running afoul of your host, it's best to ensure your warehouse operates at maximum efficiency before you sign any agreement, as demonstrating outstanding fulfilment practices will start the partnership off on the right foot. You'll also need evidence that your technology can keep up with rapid growth – if you continually sell out, you'll frustrate customers and, in turn, the retailer.
Will you adopt the retailer's preferred shipping methods and technologies?
Most e-commerce retailers are used to maintaining a fulfilment solution such as Shopify to manage orders. However, their new marketplace partner may have a preferred solution for their heavier operations, and because they want their third-party users to hue as closely to their processes as possible, you may also need to adopt that technology – an investment of both time and money, as your warehouse crew will need additional training.
Investigate your potential partner's fulfilment practices – what type of software manages their e-commerce operation? Do they use FedEx, DHL or UPS to deliver packages? – and decide whether you're ready to upgrade. In some instances, your warehouse management system (WMS) may integrate with their fulfilment solution, saving you the higher investment.
Ready to sell?
Before you decide if a retailer-owned marketplace is right for your company, make sure that your warehouse is right for a retailer-owned marketplace. Start by identifying your pain points, especially if you've experienced an uptick in returns. You'll need to correct any issues that have led to increased shipping errors. Once you've contracted with a retailer-owned marketplace, your success is their success, and your failure is their failure.
A best-of-breed cloud WMS can help you achieve the efficiency and accuracy needed for a successful retail partnership. Warehouse management systems give businesses deeper visibility into the data around their inventory management and fulfilment tasks, empowering the operations team to make process adjustments as necessary.
Remember, an efficient warehouse is a productive warehouse – and a productive warehouse is necessary for success in a retailer-owned marketplace.
Share this Article!