Finding ways to squeeze more efficiency from warehouse operations is a constant challenge for distribution center execs. But leveraging the right technology tools to support a logical analysis and evaluation of the most common warehouse cost drivers can yield ways to work smarter and lower your cost profile. Armed with real-time data from advanced warehouse management software, you can optimize by making better and more enlightened decisions on the fly based on "live" information.
Of course, if you've yet to undergo a warehouse management system implementation, your ability to do a "Work Smart" audit will be severely limited as data from paper or spreadsheet systems are extremely restricted in their ability to return the detailed facts you need.
Here are a couple of things to consider as you do your "Work Smart" evaluation:
Think People First
A trained staff is the lifeblood of any efficient distribution center. However, labor costs also represent the single largest ongoing operational cost. Implementing a "smart" labor management strategy means ensuring you have just enough of the right people on hand at the right time to meet order demand while minimizing downtime.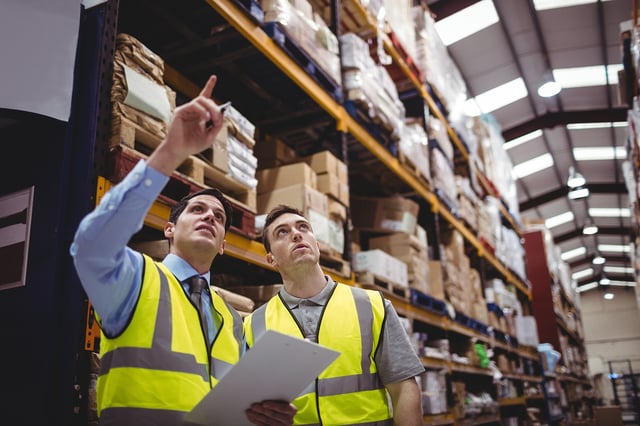 With employee costs rising and global labor pools shrinking, you'll want to use the data from your WMS software to help identify areas that can be streamlined through automated operations. Eliminating manual processes in favor of automation can increase order velocity, reduce headcount and overtime costs and make staff more accurate and efficient. The best warehouse management software can not only provide data about what and when to automate but offer core functionality to enable these automated processes.
Once automation is in place, you can turn your attention to staffing optimization. Historical and trending data can offer you the confidence to adopt more rigorous scheduling strategies, either reducing the number of warehouse workers needed to maintain operating levels or eliminating costly overtime situations. With detailed data and analytics from a cloud WMS tool like SnapFulfil, for example, you can make more accurate decisions around labor forecasting. It arms you with information to plan and prepare for peak order loads and avoid understaffing or employee downtime.
A key point to incorporate into any labor management strategy is staff training. Having a strong core team of professionals, cross-trained in multiple warehouse operations can pay off by enabling you to make use of less costly short duration augmentation staffing. The key here is knowing who to train and what training is required. Evaluating performance, workloads and schedules against metrics that matter – order fulfillment rates, pick accuracy and order volumes, for example, can help you identify both star performers to model and those who might need additional training.
Consider Your Space Needs
Maximizing available warehouse space begins with proper inventory planning. Look for an integrated WMS that can help you understand:
Sales and transaction data
Order volume and makeup
Order processing time
Minimum safety stock requirements
This information will enable you to maintain a balance between the ultimate customer satisfaction earned by on time order fulfillment and operating a productive warehouse.
With retailers' business needs changing rapidly in the face of expanding eCommerce and omnichannel fulfillment, adopting a robust and flexible space planning and slotting strategy built on solid analytic data is essential. Effective space planning reduces employee travel within the warehouse, saving time and cost from these expensive resources. It also offers the ability to address unplanned spikes in order volume that requires more inventory or a temporary change in the slotting approach. Here again, use information available from your warehouse systems to identify order composition, volume and ship locations so that internal travel time is minimized. Since both composition and volume are subject to fluctuation, being able to rely on accurate and consistently updated data is necessary.
Putting This Into Action
Paying careful attention to labor and space management can pay off in real savings, as the Edinburgh Bicycle Co-op (EBC) team found when they began leveraging the data and capabilities of SnapFulfil's WMS in their operation. By implementing the cloud WMS and integrating it with EBC's existing ERP system, EBC could manage its fast growth, maintaining daily output while eliminating much of the overtime burden on their business and reducing staff when necessary.
SnapFulfil also allows EBC to accurately monitor individual work rates which has proven to be a highly effective workforce management and training tool.
EBC's warehouse manager, Bill Rennie said: "SnapFulfil not only allows us to identify poor individual performance but also helps us to understand the reasons behind it.
"Cycling is increasingly fashion-led which means that our stock profile can change quite radically from season to season. SnapFulfil shows us the impact of this on our performance and helps us to identify where we need to make changes in order to maintain our performance."
By paying close attention to data details and making smart decisions about warehouse operation, EBC has been able to produce significant savings per year. To read more on EBC smart WMS strategy, click here.