With growth of SaaS, retailers must choose wisely
The new frontier in business software is changing the old way of doing things for many UK companies. Many organisations are now adopting software-as-a-service for a variety of solutions, including supply chain and logistics management. However, with the rapid growth in this sector, retailers need to remain vigilant when it comes to choosing a SaaS solution, and keep in mind that some boast clear advantages over others.
"The market for cloud software will grow by more than 15 percent over four years."
By many accounts, SaaS is becoming the preferred category for businesses looking to adapt to shifting demands and make a wise investment in future growth. A recent report on global trends in supply chain management software from Technavio Research found that between 2015 and 2019, the market for such software will grow by more than 15 percent. With a greater need to enhance connectivity across continents and between disparate employees, customers, suppliers and other stakeholders, more supply chain managers are looking to SaaS and the cloud for answers.
Technavio also noted that SaaS confers a number of benefits over traditional business solutions, including improved measures of productivity and faster implementation. At the same time, SaaS solutions proved to be cost-effective, with low startup expenses and operating costs effectively included in subscriptions.
Making the right choice
As supply chains around the world jump into SaaS and the cloud, many for the first time, they are faced with a dizzying array of options. As Ben Rossi of Information Age pointed out, though, businesses can't make the mistake of conflating cloud solutions with instant success.
"Not all clouds are created equal," Rossi opined. "Through these expanded channels, brands must continue to innovate in order to deliver experiences that are relevant, personalised and in context."
In essence, what Rossi and others warn is that organisations adopting cloud solutions must compare SaaS providers against one another, and not simply assume that any cloud or SaaS platform is similar and will ultimately deliver quality results. As has already been seen, the business software sphere has exploded with a wide variety of SaaS platforms targeted at organisations that may be naive about the technology. Meanwhile, those who can take advantage of the best solution tailored to their specific objectives will see the largest growth potential, Rossi explained.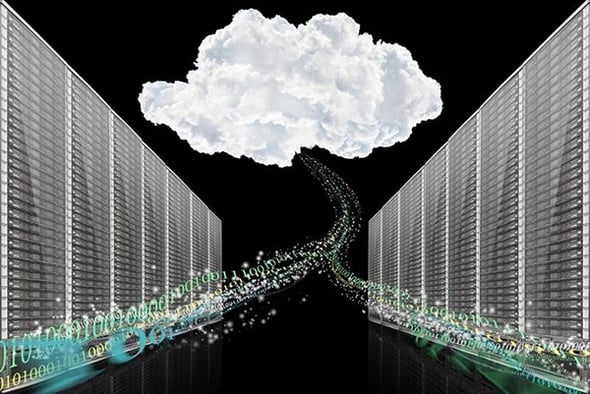 Everyone is moving to the cloud, but it's not as straightforward as it sounds.
"Brands that are able to adopt new technologies, scale on demand and launch new experiences are better at responding to market demand," he wrote.
With so many new players in the SaaS world, it's never been harder for supply chain leaders to choose the software that works best for their organisation, their budget and their overall goals. Perhaps the best course of action is to stick with vendors that have already established themselves in the field. Cloud WMS platforms that offer the easy implementation promised by SaaS are likely to serve the widest selection of companies. With low startup costs, fast turnaround and long-term capabilities for growth, the established players in the cloud SaaS field pull far ahead of the competition.
Share this Article!