Why you need a cloud WMS to stay ahead of industry competition
According to several surveys and the opinions of industry leaders, the logistics industry has been slow to adapt to recent technology innovations. This may pave the way for a select few companies to grow at impressive rates, provided they make the necessary upgrades quickly and at a realistic cost.
In an opinion piece in The Financial Times, Microsoft CEO Satya Nadella called cloud technology "one of the most important transformations of our time." Cloud software is changing the business landscape throughout the world by allowing for greater degrees of connectivity and control. Consumers have embraced the cloud for its convenience and versatility, saving and sharing important documents and making data accessible from anywhere. Businesses have seen the utility in these features as well, but logistics managers may have got a late start.
"Cloud software solutions provide greater flexibility at lower cost."
According to a recent article in Logistics Manager, cloud-enabled logistics solutions including warehouse management software have been out there for some time, yet the industry hasn't been quick to buy into them. However, Logistics Manager explained that this is now changing rapidly as more companies realise the incredible value that is added to their services with the adoption of a cloud WMS, for example. Cloud software solutions allow a much greater level of flexibility compared to on-site alternatives or legacy software companies may have been using for years. With a cloud WMS, logistics operations are limited by neither geography nor by the complexity of the operation. Each link in the supply chain can stay constantly connected with one another rather than spend time relaying redundant information.
Early adopters thrive in the cloud
While adoption of cloud software solutions has been sluggish, especially in the logistics arena, the benefits of making the switch may be even bigger than previously thought. Computing, a leading resource for UK technology decision-makers, reported on a recent global survey from Dell, which found that of companies that have adopted cloud technology, revenues have grown by 53 per cent on average. According to Computing, much of this growth could be attributed to the numerous secondary benefits and abilities enabled by full adoption of cloud computing. With a broader range of connectivity, businesses can take advantage of big data to realise potential growth sectors and pain points, and capitalise on this knowledge. Cloud software solutions also tend to make companies more flexible and able to cope with new regulations or broader market shifts.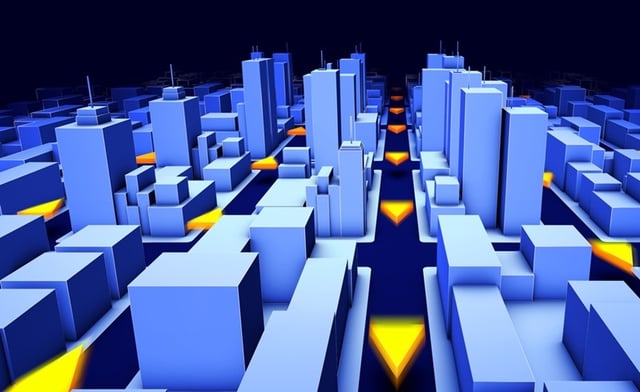 By making the modest investment required for a cloud WMS, businesses can unlock their full logistics potential.
Indeed, staying ahead of the business technology curve may be even more important than ever. According to Logistics Manager, businesses using paper documents or spreadsheets for their logistics management will find these strategies impossible to scale. If they do make the switch to a cloud WMS, however, the potential to tap into enormous growth lies within reach of even small startups. Logistics Manager reported that a recent seminar hosted by FedEx revealed that £12 trillion in growth could be created by full utilisation of cloud technology. Now that businesses can accomplish more with less, the old rules of logistics will no longer apply. Changes are already being ushered in quickly as companies rush to handle a surge in e-commerce, which FedEx expects to comprise 50 per cent of retail sales by 2020.
Already, the UK is a global leader in e-commerce sales according to a study from PriceWaterhouseCoopers. In their analysis, this is far from the peak of the e-commerce summit, with the potential for even further growth well within reach of the most agile, adaptable businesses. PwC estimates companies that can quickly leverage existing cloud solutions will witness increased visibility of all the disparate parts of their supply chain. Being aware of each component in a fast-paced logistics environment is impossible in a paper-based organisation.
A cloud solution, on the other hand, is perfect for e-commerce businesses who want full control of their logistics operations. As PwC also pointed out, paper forms and spreadsheets simply don't scale to the level required to take full advantage of the huge amount of growth that the e-commerce channel will see. A WMS solution that can account for the variable dynamics of supply and demand will best serve a growth-focused e-commerce operation.
The impetus to embrace organisational change is real and urgent. While businesses obviously want to stay competitive in any way possible, the cost of updating vital systems and maintaining unfamiliar technology is perhaps the biggest barrier to necessary innovation. Here again, however, cloud comes out on top, enabling businesses to upgrade without the costs associated with new hardware or expertise. In this way, cloud software may be the ultimate logistics disruptor, but it's up to business leaders to act before it's too late.
Share this Article!