Why software deployment can make or break your business
Many businesses are looking to optimize their supply chain by adopting new warehouse management solutions, and these days there is no shortage of options. However, extracting value from a WMS still isn't easy. A 2015 survey from logistics news website DC Velocity found that many supply chain executives are investing in new WMS, but aren't seeing a return on their investment for a number of reasons.
With all the software choices out there, it can be tempting to simply pick the cheapest one and hope for the best. But smart businesses know that value isn't just about upfront costs. Finding the right balance between initial spending, deployment time and ease of use will result in a WMS that's a perfect fit for meeting short- and long-term goals.
"Supply chain software often fails to live up to expectations."
The DC Velocity survey found that the WMS was the most widely used business application among supply chain experts, with 57 percent reporting they used one. However, many who had recently adopted a new WMS were finding difficulty proving any kind of return on their investment, or at least some improvement in their business operation. DC Velocity dug deeper into this question and asked a sample of respondents why they hadn't seen the benefits they were expecting. The most common complaint was a lack of support from the vendor after making the initial purchase. It seems too many WMS vendors are worried only about selling companies on their product, but tend to leave them high and dry when it comes to implementation and long-term use. One respondent told DC Velocity that "support and maintenance continued to bleed cash as the products overpromised and underperformed."
The X-factor in these situations, though, seemed to be the adoption of a cloud WMS over a traditional on-premise solution. Cloud software allows business users to get up and running much faster, without the costly and time-consuming installation requirements of most traditional solutions. By foregoing the need for large capital expenditure, businesses tended to see measurable ROI much faster when choosing a cloud WMS. In fact, DC Velocity found that 53 percent of cloud software users saw payback in a much smaller time frame than with traditional on-premise solutions.
Speed is a double-edged sword
In a column on Supply Chain Digest, business consultant Mark Fralick shared some knowledge gleaned from years of working with businesses to implement new software solutions. In countless cases, according to Fralick, businesses jump to purchase the software that promises the fastest implementation time without considering the costs of supporting the software further down the road. Training staff, troubleshooting issues and other smaller concerns are harder to plan for, yet have the potential to undo the benefits of getting new software up and running quickly.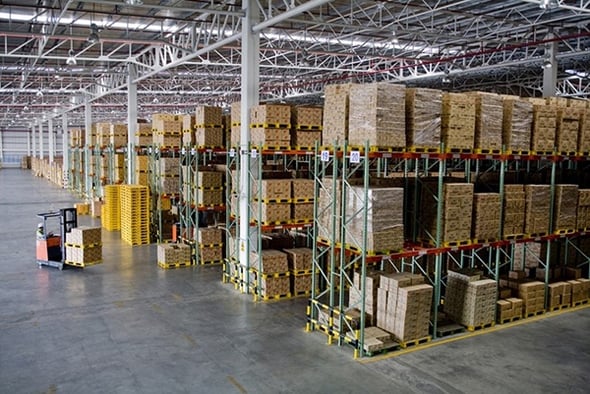 Choosing the right WMS is about more than speed of implementation.
In addition, it's important to remember that, while customers may be affected by a slow WMS rollout, the problems don't end with implementation. Achieving ROI from a new WMS ultimately hinges on finding a balance between setup and support down the road. Before customers see a benefit, according to Fralick, businesses need to get the details right.
"It's a myth that fast track WMS implementations are inherently a good thing," Fralick wrote. "They can be, but only if we retain focus on the key capabilities a given facility needs to excel beyond a vanilla configuration, and with validation embedded deeply in the entire process."
The only surefire way to meet these goals of low-cost, timely implementation and flexibility to nail the details is in a cloud WMS. It's becoming clearer that the functionality, cost-effectiveness and continuing support offered by the cloud model is what businesses need to succeed today.
Share this Article!