What's the cost of poor warehouse management?
Warehouse management is one of those niche business operations that could be easy for executives to overlook or dismiss as routine and straightforward. With the ultimate goal of organising items and moving them from point A to B, it seems as though very little in the process could get terribly complicated along the way. And even if there were mistakes or inefficiencies, at first glance, these are easily rectified and ultimately inconsequential.
"The warehouse has become the focal point for innovation and optimisation."
It may have been easy to think this way just a few short years ago. But with the explosion of e-commerce and its shift from support role to central business model, the warehouse has become a focal point for innovation and optimisation. Without having the best warehouse management system in place to get the particulars nailed down, companies could be missing out on much more than marginal growth.
In fact, a recent survey of global logistics leaders from Honeywell found out the true cost of mediocre warehouse management. With responses from supply chain decision-makers from the U.S., U.K., France and Germany, the survey detailed the big price of small mistakes. According to Honeywell, the average distribution centre stands to lose around $400,000 each year (more than £300,000) from picking errors alone. In fact, the average cost of just one picking mistake, like misplacing a single item, could cost up to £50 per incident.
That's not to mention that even minor order slipups could prove far more costly than a loss of revenue. In the pharmaceutical, health care and automotive industries, the wrong item in the wrong place could put lives at risk. Therefore, it's no exaggeration to say that stakes are incredibly high when it comes to warehouse management.
Visibility becomes key
The importance of getting the details right in the warehouse is not lost on e-commerce enterprises. As Logistics Manager recently found out, many companies are investing heavily in software and systems that allow for a complete top-down view of everything going on within a warehouse. According to logistics professional Andrew Southgate, who spoke to Logistics Manager about recent developments, this desire spans almost every industry.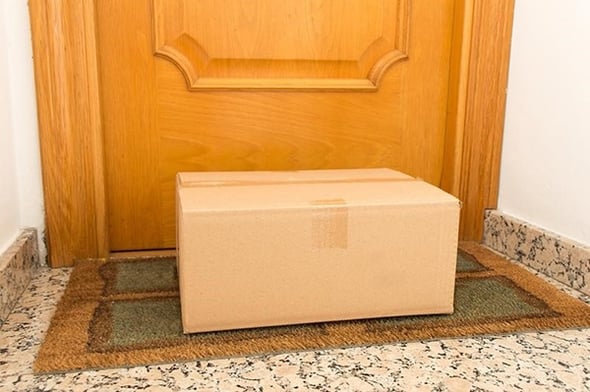 Exceptional warehouse management is about more than delivering goods on time.
"In food, beverage and pharma, it is increasingly important for distributors to know which customers are receiving a specific lot and/or batch of a given product in the event of a product recall," Southgate said, according to Logistics Manager. "As regulatory demands to capture and track this information have increased, distributors have had to adapt their processes and add new data capture steps, often resulting in the creation of manual workarounds that add cost and time."
To meet the demands of both consumers and regulators, a professional warehouse management system is a must. Offering rich best of breed WMS functionality along with fast implementation, no upfront costs and rapid return on investment, a cloud WMS provides a simple answer to difficult problems, driving accurate, efficient warehouse operations which don't cost the earth.
Share this Article!