What powers your warehouse? Q&A with VisionDirect
With warehouse and distribution centres taking an even bigger role in the supply chain strategy of growth-oriented retailers, we asked a few leading supply chain executives to offer their views on the key technology that powers their warehouse operation. Here's what Jason Thornton, Head of Operations for VisionDirect, had to say:
How important is good warehouse management to your business?
Having a stable, up-to-date warehouse management system (WMS) has become an integral component of any successful retail operation these days. For a customer to go through a checkout process, only to find the order cannot be fulfilled due to out of stock or back order carries a high price for the retailer, especially given advances in social media and online customer feedback.
A key to effectively managing this is the WMS, knowing how much you have, where it is, and any details that must be maintained through the supply chain journey. The WMS must handle the demand end to end – including receipt, storage, pick, pack and despatch. Confidence in the system must never be underestimated.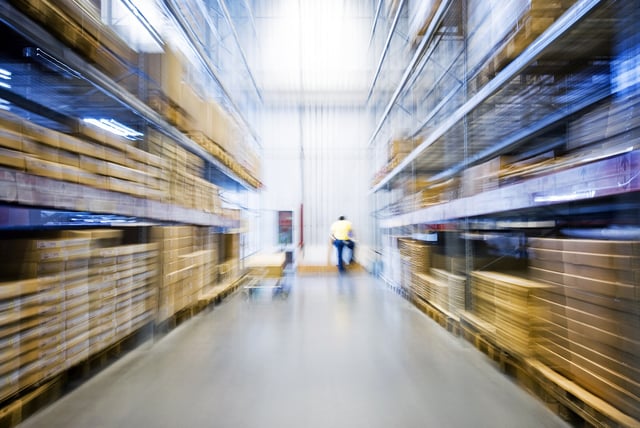 How has your new WMS changed your business operations?
The SnapFulfil Cloud WMS has really revolutionised our business. Improved stock integrity and order accuracy has taken the operation to a first-class position. One of the main benefits is to be able to see the status of each order from summary to item without having to jump from screen to screen. Productivity has also taken a huge jump in a positive direction.
In addition, the WMS gives us the confidence in a forecast model – supporting data when analysing labour requirements and allowing costs to be better managed.
SnapFulfil also provides clear visibility of workload by type, activity or task and can direct the work in a variety of ways. This allows a team to work either in stages or 'end to end'; giving flexibility that can be managed very effectively by moving the workforce around the operation as the work load requires.
SnapFulfil also offers a level of confidence that we didn't have before – we know that the system won't fall over and maintenance and upgrades are carried out in a structured and controlled way.
What type of results have you achieved from implementation of your WMS?
Overall, we've seen a productivity improvement of almost 25% in our pick/pack process. Our order error rate is <0.1% and continues to improve. But beyond the pure quantifiable improvements, feedback from users of the system has been overwhelmingly positive, with 100% of them preferring SnapFulfil to our previous WMS solution. And due to the flexibility of the SnapFulfil licensing model, we're able to have almost 60 staff working effectively with only 30 licences.
Where do you think warehouse management will go in the next five years?
I expect to see better reporting and system analysis and smarter WMS that can understand and make decisions based on its own position – i.e. "think for itself" - if it sees a build-up of work. There will also be smarter algorithms which will further optimise routes and reduce travel time.
For more on VisionDirect's WMS strategy, click here.
Stay tuned for our next supply chain leader Q&A.
Share this Article!