What powers your warehouse? Q&A with The Cotswold Company
With warehouse and distribution centres taking an even bigger role in the supply chain strategy of growth-oriented retailers, we asked a few leading supply chain executives to offer their views on the key technology that powers their warehouse operation. Here's what Alan Joseph, Operations Director at The Cotswold Company, had to say:
How important is good warehouse management to your business?
Our WMS is an essential part of our operations infrastructure. It provides operational efficiencies and controls that contribute to our market-leading customer fulfilment proposition.
For a growing business WMS-driven efficiency and process development is not just about managing the warehouse function. It also provides assurance in committing resource/investment towards supply chain, marketing and other key areas of strategic growth.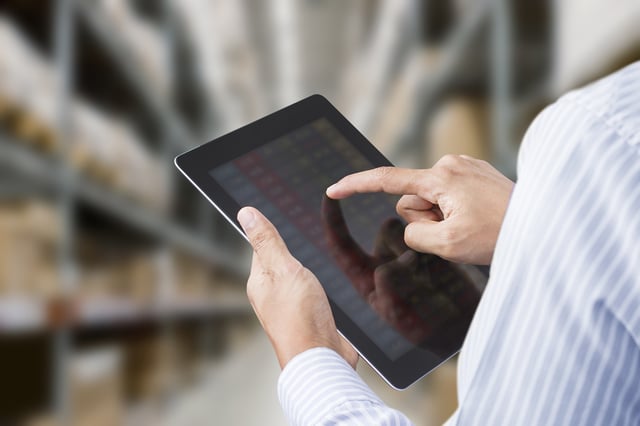 What are main considerations when implementing a WMS?
As with most systems, the method the WMS uses to handle exceptions and stock details are important to understand to ensure compatibility. Companies should consider changing their own processes to take full advantage of the efficiencies designed into the WMS. The culture and approach of the WMS provider are essential – especially for smaller businesses.
I believe there are three key aspects to this:
Give full consideration to the impact of interfacing WMS requirements with existing in-house systems.
Start with a blank canvas. What would you like the WMS to do for your business in an ideal world? Going into the process with a limited, short-sighted approach and simply replicating existing processes with a WMS alternative will cost you in the long run.
Staff/end user buy-in is key. Engagement with staff from the outset should always be a fundamental part of the process. Change management can be notoriously difficult at the best of times, so this should be given full consideration. Demonstrate the benefits, make the processes user-friendly and engage with your staff at every step in the implementation.
What sort of warehouse management system do you use and why?
We've been using SnapFulfil's SaaS-based solution for some time now. Our growth and IT strategy lends itself to a cloud-based solution. Additionally, SnapFulfil's commercial model and functionality were the main advantages that led us to select them.
How does having a good warehouse management system allow you to prepare for growth and business change?
We seem to open at least one new warehouse a year. Scalability is very important for a growth company like ours as is the ability to deploy the WMS quickly in a new environment. A good WMS can meet both these criteria for flexibility, as well providing the reporting and resource management functionality to help us plan properly.
As for managing business change, depending on business type, effective WMS utilisation (driven by a desire to constantly appraise & improve performance) can help reduce the need for temporary labour and mitigate risk as the business grows.
How do you recognise when your WMS is reaching capacity?
We haven't found this yet as we can keep adding users and have a relatively low transaction set. Transaction speeds and process innovation have continued apace since implementation. My view is that when the WMS becomes the bottleneck for the fulfilment instead of the enabler you should be doing something about it.
Where do you think warehouse management will go in the next five years?
An increasing amount of process automation is necessary to support internet retail growth. Customers expect firm and convenient delivery commitments and transactional simplicity – your WMS needs to support this. Additionally, returns processing as a form of goods in needs to be better integrated as core functionality to drive efficiency through the returns and reverse logistics processes.
For more on The Cotswold Company's WMS strategy, click here.
Stay tuned for our next supply chain leader Q&A.
Share this Article!