What powers your warehouse? Q&A with Comfy Quilts
With warehouse and distribution centres taking an even bigger role in the supply chain strategy of growth-oriented organisations, we asked a few leading supply chain executives to offer their views on the key technology that powers their warehouse operation. Here's what Mark Farrell, Logistics Manager for Comfy Quilts had to say:
What do you view as the single biggest challenge in managing distribution centre processes and improvements in today's omni-channel world?
For us, it's about remaining flexible with the ability to continually change and evolve to meet the needs of all. There is no one box that fits all and no one process that is suitable to all. We need to consider our retail customers' desire to be the leaders in their market and how we can support this as well as the continual push for overhead reductions/reduction in handling or logistics steps; reduced lead times and, finally, improved serviceability from suppliers.
What are the 3-5 most useful metrics you depend on to drive better operational performance?
Four items immediately come to mind. Customer serviceability, utilisation, accuracy and cost. Continually optimising all of these things drives efficient operations and customer satisfaction.
Technology can have an operational or informational focus. Operational drives specific improvements within processes. Informational gathers and may visualise data points from within an operation. Which do you see as the most important aspect of technology for your distribution efforts and why?
Operational is the most important aspect of technology for me. Control and structure doesn't eliminate flexibility or adaptability to change, but instead allows this to be completed in a controlled way with a method and logic behind every action. Management information is only as good as the data it draws from and without operational control the data is not structured.
How critical is reverse logistics/returns management to your operation and why?
Reverse logistics is just as important as outbound logistics. Being a supplier to a retailer is not just about how well you can sell them stock, it is about how you operate to manage the their overall demands and requirements. Giving reverse logistics the importance we do allows us to identify, understand and manage to minimise returns and reduce operational expenditure. At the same time, we treat reverse logistics as a service to the customer, with the same high service targets we set for outbound.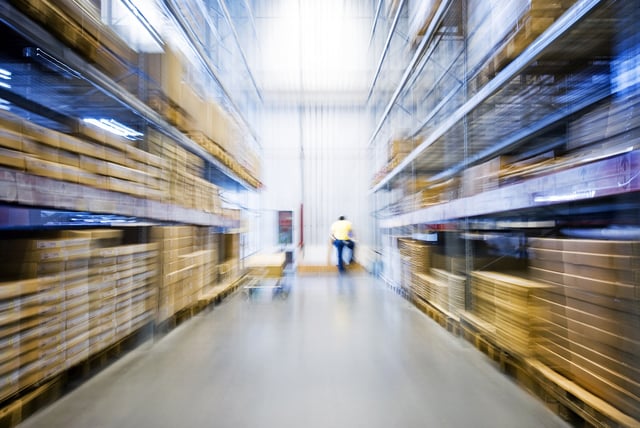 With more than 40 years' heritage, Comfy Quilts has grown to become one of Europe's leading manufacturers of quilts, pillows, mattress covers and bed linen. Today, the company makes and supplies products to retailers throughout the UK and manufactures under licence for leading brands including Silentnight, Sealy and Jeff Banks at Home.
In 2015, to support a more efficient and stable warehousing operation, Comfy Quilts took the decision to implement a best of breed warehouse management system and, following a review of five possible vendors, selected Snapfulfil due to its blend of rich functionality and ease of use. SnapFulfil now manages both of Comfy Quilts' two main distribution centres, each in excess of 100,000 sq ft, as a single operation with two locations, providing a single view of inventory of both raw materials and finished goods.
Since implementation, Comfy Quilts has seen several benefits, including:
60% reduction in administrative burden from Day 1
50% reduction in inventory management headcount
23% improvement in pick performance from 26 to 32 pallets per hour
29% improvement in put-away performance from 28 to 36 pallets per hour
To read more about how Comfy Quilts has significantly improved productivity and accuracy with SnapFulfil, click here.
Share this Article!