Head in the clouds? If not, it should be. Cloud computing is revolutionizing the supply chain, and specifically warehouse management. Not only is it opening the door to unprecedented efficiency throughout the warehouse, but it's also enabling warehouse decision makers to work smarter.
New to market cloud-based warehouse management software (WMS) solutions, for example, are shining the light on dark corners of the warehouse and providing the visibility warehouse leaders need to make strategic decisions that cut costs and ultimately improve their fulfillment performance. That's why nearly 40 percent of supply chain professionals stated in a recent survey that they are moving to cloud WMS technology in the next three years – even though they aren't currently using any cloud services to manage logistics processes.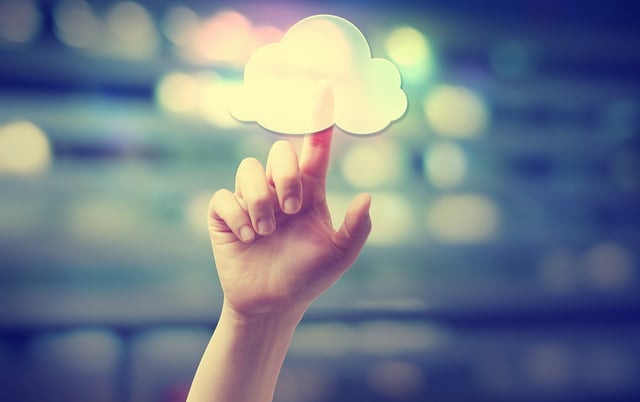 So, what have these savvy supply chain professionals discovered that has them clamoring for cloud to optimize their warehouse management? They've realized the fulfillment game has changed and warehouse operations can't succeed long-term being managed via Excel spreadsheets or broken down on-premise legacy systems.
They want what Accenture lists as four distinct advantages to cloud-enabled digital supply networks:
Connectivity—Connectedness provides unprecedented visibility and the real-time ability to touch/influence, resulting in an intelligent supply network and evolved operating models.
Intelligence—Once the supply network is connected, analytics, cognitive equipment and smart apps provide the right information for decision making at the right time.
Scalability—Now connected and intelligent, the supply network is able to scale. Beyond plugging in different partners and suppliers as needed, companies can scale down their operations to target niche markets/segments/customers, and/or target newer markets.
Speed—Building upon the first three advantages, companies can now operate their supply chain networks at speed—successfully executing in the midst of permanent volatility.
And while cloud-based warehouse management technology continues to gain traction, warehouse leaders need to be cognizant that not all cloud solutions were created equal. Software-as-a-service (SaaS) providers, for example, offer lower total cost of ownership, faster implementation, seamless updates and quality support in a flexible managed platform. That's a far cry from costly on-premise vendors who simply moved their poor performing software to the cloud.
But don't just take our word for it. Prior to implementing our SaaS WMS solution, packaging manufacturer, Huhtamaki experienced the lack of functionality associated with an integrated ERP WMS – eating around £500,000 worth of lost stock. Having also witnessed the major difficulties and costs associated with the implementation of an on-premise WMS in previous roles, Huhtamaki's Head of Supply Chain opted for Snapfulfil's Tier 1 functionality, rapid implementation methodology and its unique, No Capex business model. Now Huhtamaki is experiencing the benefits of SaaS WMS with:
~30% increase in productivity
20% reduction in headcount, removing the need for a night shift.
10% improvement in OTIF performance
98% warehouse utilization
99% reduction in stock losses
For more on the benefits of cloud computing in warehouse management and insight into finding a quality SaaS WMS provider, download our whitepaper: Cloud vs. SaaS: Looking Beyond the Hype for Your Next WMS Solution.