Warehouse Management System (WMS) Innovator Shares Insights on Key Trends to Deliver High Performance
Press Event: Monday, March 28, 2022, 10:30-11am
MODEX 2022
SnapFulfil (Synergy NA): Booth #C7891
Hosted by Synergy NA's CEO, Rich Pirrotta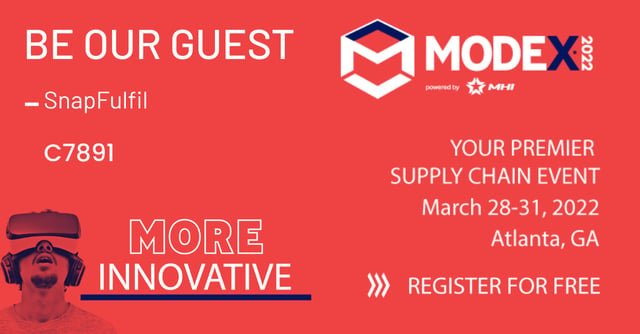 In line with the fast growing direct to consumer (D2C) market, which is set to exceed $175 billion in the US alone by 2023, warehouse management technology innovator, Synergy, is reporting significant growth in demand and sharing insights on how organizations can deliver high performance.
In the past 12 months, more than 20 new customers around the globe have implemented Synergy's Tier 1 WMS product, SnapFulfil. Many chose the highly configurable cloud-based solution specifically to support their D2C journey and dynamic growth.
Rich Pirrotta, CEO of Synergy North America, said: "Speed remains a competitive advantage. Some of the activities we're seeing from winners in this race are a drive to self-implementation, launch of new facilities and distribution centers in weeks, not months, and building capability for interacting with third-party partners with high efficiency. We're also observing that long-term strategies have accelerated into the short-term due to positive challenges like rapid top-line growth, or negative ones such as the constraints on labor, increased supply chain transit times, or inflationary costs.
"Our team looks forward to sharing specific insights during our event at MODEX 22 to highlight how retailers, manufacturers and 3PLs are successfully addressing today's challenges and delivering high performance."

The company's forthcoming autonomous mobile robot (AMR) called SnapCart is also taking its first steps at MODEX 2022, and visitors can have fun instructing it to pick items from totes, via an RF gun. SnapCart utilizes 'cellular' picking to define new standards in e-commerce fulfilment efficiency. Using cart-mounted pick to light technology, it delivers significant and tangible improvements in multi order picking to packing effectiveness and accuracy.
Share this Article: