UX matters when it comes to WMS
As the supply chain evolves to meeting rising consumer demands, the growth of best-of-breed technology in the warehouse is a given. The benefits associated with such technology are numerous, but it's not just the technology itself that makes a difference to your bottom line – it's also the user experience associated with it.
While the ways consumers shop are shifting, the amount of orders is steadily increasing. Your warehouse needs to meet heightened demand, particularly during peak seasons. Fulfillment operations must be data-driven to improve efficiency and stay ahead of the curve.
That's where a warehouse management system (WMS) with a positive user experience comes into play. Consider these benefits when evaluating the user experience of your WMS:
Accessibility: Manage your data
To reach the ultimate efficiency in your warehouse, you first need to evaluate your current processes and identify any pain points. A WMS can give you deeper visibility into these pain points and identify areas for improvement. By collecting a large amount of data throughout your fulfillment processes, you can create a baseline and track improvements within your warehouse.
However, data is useless if it is not easily accessible to users. Having a WMS that provides easily accessible information to your employees is paramount to improving operations warehouse-wide. As you modify your operations, a best-of-breed WMS can allow you to track progress and modify changes to achieve the best results and most efficient fulfillment operations.
In addition, an accessible, easy-to-use warehouse solution eliminates costly and time-intensive paper-based processes in the warehouse, giving your employees more time and flexibility to streamline operations.
Scalability: Handle peak seasons
Most warehouses hire seasonal workers to staff the warehouse and aid with heightened order volume. But you don't want to waste time and resources by spending hours training temporary employees. If your WMS has a simple user interface, you can save time by getting temporary hires on the warehouse floor quicker.
Additionally, you need a system that allows for multiple licenses so temporary hires can use your systems immediately.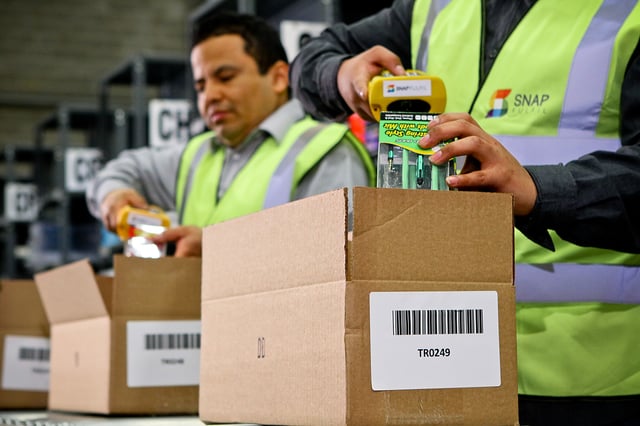 Harness the full power of a WMS
While warehouse technology is in and of itself a benefit to warehouse efficiency and the bottom line, ease of use should not go unnoticed.
To take full advantage of your WMS, you need a dashboard that lets you access the data most important to your operations so you can measure growth and improvement over time. You also want a solution that will allow your warehouse to scale with order growth. By evaluating the user experience of your solution upfront, you can ultimately contribute to a higher bottom-line for your organization, and keep your warehouse employees satisfied with a user-friendly experience.
Share this Article!