Total Reliance success story continues with SnapFulfil
Fast-growing third-party e-commerce fulfillment and distribution provider, Total Reliance, has renewed its contract with SnapFulfil for two more years.
Since implementing SnapFulfil in 2014, Total Reliance has grown its revenue by more than 800%, shipping over 200,000 orders per month, securing a string of prestigious new customers and moving to a new, much larger facility, with plans for further expansion in 2017.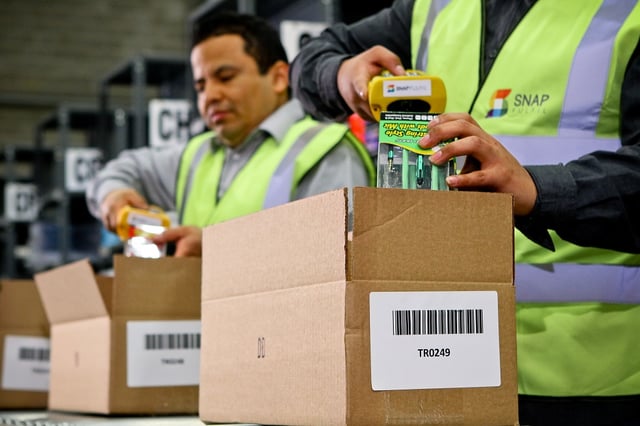 The company specializes in providing both high touch and high volume fulfillment services for a growing number of premium and luxury retail brands and start-ups positioned for significant growth.
Total Reliance Co-founder and COO, Brian Kirst, says: "Our customers not only trust us with their products, but also with their hard-earned reputations – SnapFulfil ensures we get it right every time."
Implemented in just six weeks, the SnapFulfil cloud WMS drives the perfect blend of efficiency and accuracy to meet the unique requirements of every customer, with the flexibility and scalability to adapt and grow with Total Reliance and its customers' businesses.
Brian Kirst says: "A recent prospect told us it was taking their previous 3PL three weeks to pick 6,000 orders – with SnapFulfil, we do this daily for our existing clients as part of our normal business operations!"
He concludes: "SnapFulfil has been a true partner – from the very first contact to today, they've been fully engaged and have empowered us to grow our business. Quite simply, SnapFulfil is our differentiator and we're excited to see where this takes us over the next two years!"
Learn more about the Total Reliance success story here.
Share this Article!