Topps makes Oracle integration simple with SnapFulfil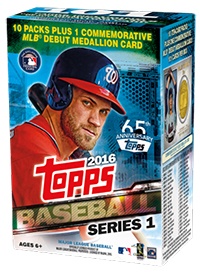 Cloud WMS specialist SnapFulfil today announced that The Topps Company, a global leader in sports, entertainment and confectionery products, has successfully optimized its raw material and finished goods distribution operation, including a comprehensive integration to their Oracle ERP, in a fraction of the time and cost of traditional on premise or hosted WMS implementations.
The Topps Company selected SnapFulfil cloud warehouse management software after a careful review of several WMS vendors. This process formed part of a broader project to enhance operational efficiency and reduce costs across their supply chain. Close integration with their Oracle ERP was key to enhancing the efficiency of the warehouse operations and the SnapFulfil solution offered a wide range of formats and transport methods to make the connection with Oracle and other critical business systems as simple as possible. Other reasons The Topps Company selected SnapFulfil were its reconfigurable workflow, fast ROI and low total cost of ownership.
"It is very important for The Topps Company to have order fulfillment that aligns with our innovative e-commerce operation," said Sankar Karuppasamy, Director of Oracle Applications, for The Topps Company. "SnapFulfil provides best-of-breed functionality in a state-of-the-art Cloud platform that can be implemented in days, not months or years."
Mohamed Ebrahim, Product Planning at The Topps Company also remarked: "We turned to SnapFulfil, not only for their expertise in delivering Cloud WMS, but they also offered multiple integration routines to our eCommerce site and Oracle host system, allowing us to streamline our operation, lower IT costs and improve customer service."
With SnapFulfil, The Topps Company can quickly and easily adapt to new programs without excessive change orders or expensive consultants. The adaptable workflow can be easily be configured to meet current and future requirements and changes are covered under the subscription agreement.
"We're proud of our accomplishments and our partnership with The Topps Company," said Tony Dobson, Managing Director, SnapFulfil. "It's a great example of how a No Capex SaaS WMS can support rapid growth and enable successful business programs with a low total cost of ownership."
Share this Article!