When it comes to shopping for anything from a toothbrush to a big ticket electrical appliance, modern consumers benefit from an abundance of choice. This comes not only in the type of product, but how they want that item delivered. In-store pickup, curbside drop off and home delivery are now just a few of the options available to buyers. In most cases, shoppers seem to respond favorably to the option of multiple fulfillment choices, so it's become essential that merchants provide them.
"Omni-channel fulfillment introduces new logistical and financial challenges."
However, the rise of omni-channel fulfillment can work to the detriment of retailers. The Wall Street Journal recently reported that perhaps 68 percent of retailers are facing skyrocketing fulfillment costs. And another study from EKN Research estimated that simply providing customers with a range of fulfillment choices consumes 18 percent of gross sales revenue.
It's perfectly reasonable for businesses to prioritize reducing this expense. This is just one of the major challenges facing omni-channel retail today, all of which can be alleviated with targeted investment in a top-tier warehouse management system and process improvements.
Primary factors influencing warehouse strategy
Seasonality
Black Friday, Cyber Monday, Super Saturday - these are all times when retail sales are highest during what is already the busiest two months of the year. For the other 10 months, retailers see peaks and troughs that range from predictable to seemingly random. This all spells trouble for any warehouse operation, and that stress is only multiplied in an omni-channel setting.
Coping with the drastic swings in demand across multiple fulfillment channels requires a well-connected WMS acting as the hub of warehouse activity. A centrally-acting WMS allows for seamless integration of demand forecasts with up-to-date inventory tracking, along with centralized direction of floor staff from the loading dock to the pick lines all the way through the process to fulfillment, with each of these steps optimized for speed, accuracy and efficiency.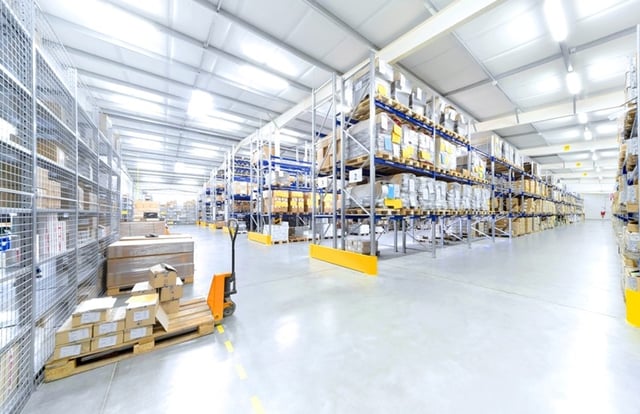 Making ends meet in an omni-channel environment requires total control in the warehouse.
Distribution
In an analysis of the retail sector's performance during the 2015 holiday shopping season, logistics advisor Kurt Salmon found that strong sales and customer satisfaction came at the expense of profits. This was driven by a number of factors in the distribution process, some of which were outside of the merchant's control:
Cost to serve: Salmon's analysis dove deeper into previous findings concerning the high cost of multi-channel fulfillment models. Retailers have been adding more distribution centers to keep up with demand, but this has the adverse effect of requiring more individual shipments per order. In addition, the labor market in shipping has only grown more competitive, as higher demand for workers pushes wages up. Finally, the simple fact that retailers are expected to provide free shipping only adds to their financial balancing act.
Cost of scale: Business is booming for many e-commerce retailers, and at such a speed that it works to the detriment of some. Salmon found major shipping providers like UPS and FedEx saw much higher rates of order delays during the 2015 holiday season. Unfortunately, the lost sales and additional expenses that may result from these errors often get passed onto the retailer.
Finding a solution
As usual, the organizations who move quickly to make the right investments in people and processes stand to reap the most rewards in 2017 and beyond. This starts with making the switch to a cloud WMS to eliminate bottlenecks throughout the goods-in, picking and replenishment process. The ultimate result from these improvements are cost savings in the short run and more satisfied customers over the long term.