Three lessons learned from Amazon Prime Day 2019
Another Prime Day has come and gone, and online shopping behemoth Amazon topped itself again: more than 175 million items made it through the digital checkout over the event's 48 hours. It was the company's most successful event ever, surpassing Black Friday and Cyber Monday combined.
It's clear Amazon will continue to up the ante each event, forcing other retailers to follow suit. And it's not just the deals that need to match – it's the entire supply chain. By examining Amazon's preparation, innovation and efficiency, savvy warehouse managers can learn from the e-commerce giant and ensure their operations can keep up with the changing retail landscape.
Consider these three takeaways from Prime Day 2019:
A rising Amazon lifts all retailers
This year's shopping extravaganza had a gravitational pull on shoppers and merchants alike, as rival retailers capitalized with their own deals to great success. For instance, Target offered discounts through Deal Days, Walmart ran a Summer Savings Event and eBay had its own Crash sale.
On the first day alone of Amazon's 48-hour event – call July 15th a manic Monday ­– Adobe Analytics reported that retailers with annual revenues of more than $1 billion experienced a 64 percent increase in their digital sales compared to an average Monday, an increase from last Prime Day's 54 percent bump. Further, retailers with less than $5 million in annual sales saw a 30 percent increase in online sales that same day.
Lesson Learned #1: Amazon Prime prompts higher sales in retailers of all types and has created a spike in sales during what might have historically been called a summer slump. That means keeping an eye on your sales trends is critical to remaining competitive. A best-of-breed warehouse management system (WMS) can help you better understand sales over time, so that you're stocking the right levels of inventory at the right time, in the right area of your warehouse. You'll be better prepared to manage new summer peak seasons, and less likely to fall victim to a surprise sales spike.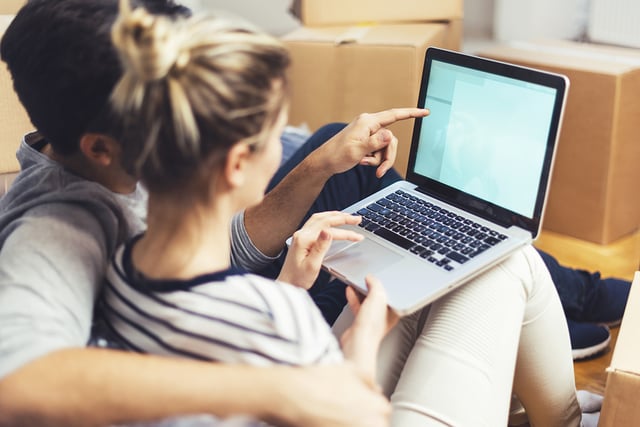 Amazon primes the labor pool pump
Managing the mid-summer shopping spree prompted by Prime Day requires a staff that can move quickly and efficiently. Amazon's hiring spiked in June – it brought on 5,000 full-time warehouse employees. Although it didn't confirm its uptick in hiring was connected to Prime Day, there's no question Amazon needed to invest thousands of extra man-hours in the weeks before Prime Day to ensure inventory accuracy and picking efficiency.
Lesson Learned #2: To keep up with expected and even unexpected shopping peaks and swells, fulfillment centers must employ the right amount of labor. Hiring associates well before they're needed gives you the time needed to onboard and teach best practices before workers are walking the aisles for real. And since peak seasons can pop up at unexpected times, it's best to have a pool of temporary, experienced employees to call on when needed.
Raising the delivery bar even higher
During Prime Day, millions of items shipped in one day or faster for members using Prime Free One-Day, Prime Free Same-Day or Prime Now worldwide, making it the fastest Prime Day since the event's inception in 2015.
It's safe to assume that consumers, already clamoring for free two-day shipping, will ultimately expect delivery times even quicker, or at least a greater menu of shipping options to choose from – same-day or one-day shipping, auto-shipping for subscription offerings, or pick-up in store, to name a few.
Lesson learned #3: To maintain a high level of customer service, warehouses should have a workforce prioritization system in place so that orders can be categorized and assigned by shipping time frame. A best-of-breed WMS allows warehouses to group orders, ensuring one-day deliveries are collected differently than same-day deliveries, and moving items through packing and shipping in the correct order.
Make sure your technology keeps up with the times
As Amazon continues to disrupt the retail industry and Prime Day breaks new records each year, retailers and their warehouses must take note of process glitches and figure out how to improve them. Technology is the key. If your warehouse management solution doesn't allow you to meet unexpected peaks or provide workflow prioritization to meet the increasing number of delivery demands, it's prime time to consider how such an investment can improve your operations.
Share this Article!