The three A's of warehousing: Alignment
Company success is not just dependent on one part of the organization. Like most areas in life, success requires teamwork. Each business unit can learn valuable lessons from others to achieve higher productivity and overall profit.
If you're looking to bring all of your units on to the same page, let the numbers be your guide. Data is key when evaluating performance within the warehouse and throughout the business. With deeper visibility into company processes, individual performance and team benchmarks, you can ensure the warehouse aligns with both company and customer expectations.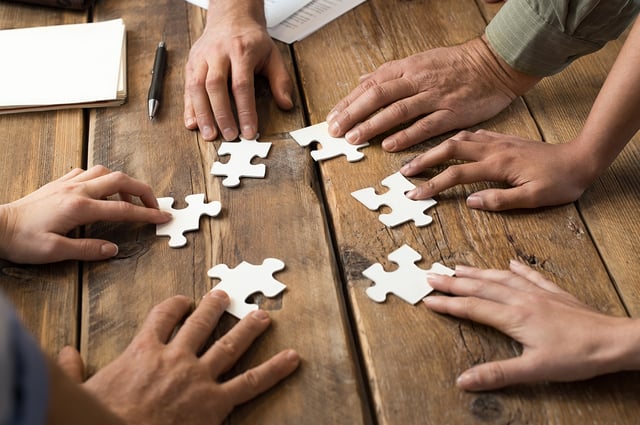 Consider these suggestions for how to harness data to ensure total alignment within your organization:
Alignment with company expectations
With so much data at our fingertips, company and department goals and objectives can be better tailored to our specific operations than ever before. That also means higher expectations from the c-suite for departments to deliver on goals and objectives and prove their contribution to the bottom line.
Utilizing warehouse technology like a best-of-breed warehouse management system (WMS) can provide the data you need to track performance and identify areas for improvement. It can also help provide a baseline to generate yearly goals for both the warehouse and the entire company.
In addition, data provided by a WMS helps you strengthen relationships with internal departments and create a synergistic environment between the warehouse and the rest of the organization. From sales to marketing, insight into how the warehouse is operating – is it a pain point for delivering on-time, or is it one of your strongest assets – can help the organization better address problem areas and adjust operations to compensate.
Alignment with customer expectations
Company alignment is imperative, but what about satisfying the person who ultimately keeps your business afloat? Knowing and meeting customer expectations is the next step in achieving organizational success.
Before exploring tech such as AI to meet heightened customer expectations, you must first determine what customers are buying. A WMS simplifies data access, helping you determine which products are selling and when. You'll have the insights you need to adjust inventory levels and company priorities accordingly.
Additionally, customers' expectations for delivery speed and accuracy are constantly increasing. Demand for products fluctuates constantly, creating more non-traditional peak seasons. To account for this, warehouses must use data to identify consumer buying habits and prepare for unexpected sales spikes. This visibility also lets you identify areas within your fulfillment operations that can be improved to ensure quicker picking, packing and shipping processes and deeper inventory visibility.
But it's not enough to just meet customers where they're at. What happens when they need to return a product? Today's customers expect the returns process to be just as seamless as the initial delivery. A WMS can help you meet these expectations by granting you quicker intake of returns and a better understanding of why a product was returned – allowing you to issue a refund quicker and maintain superior customer service.
The whole is greater than the sum of its parts
Though data is clearly important for operational excellence, it's not just the numbers that matter. It's how you utilize the numbers that truly delivers value for your organization.
By tracking trends and performance, your team can identify areas of success and areas of weakness to set and maintain goals throughout the year. A best-of-breed WMS gives you the power to effectively align with the expectations of both your company and your most valuable asset: your customers.
Share this Article!