The three A's of warehousing: Agility
When it comes to successful fulfillment operations, the warehouse must continually learn and grow in order to maintain a sturdy foundation. One of Snapfulfil's key themes for 2019 is the 3 A's of warehousing – agility, adaptability and alignment, three core qualities we believe your warehouse needs to succeed in a world driven by e-commerce and ever-shifting customer demands.
Over the next month, we're taking a deeper look at each of these A's to discuss the challenges surrounding their mastery, and how technology helps you overcome these roadblocks. First up: agility.
The Intersection of Speed & Accuracy
Agility is defined as the ability to move quickly and easily. Agile warehouses understand how to move product from their shelves to the truck with as few roadblocks and errors as possible. In a broader sense, they also understand how to quickly respond to rapid changes in demand. Consumers don't care about what's going on behind the scenes; they expect their orders delivered on-time and accurately, and they want visibility into product status, from your warehouse to their front porch.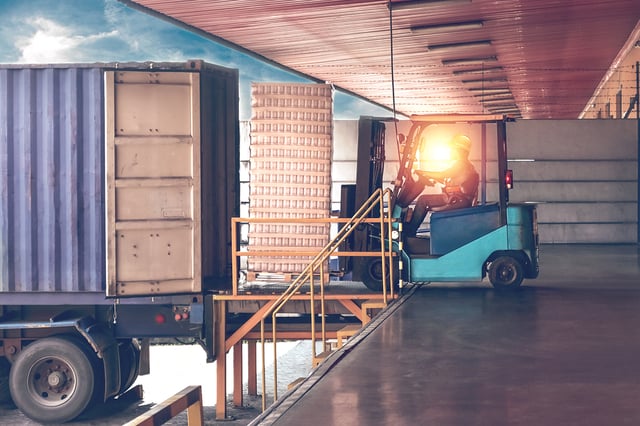 Of course, warehouse professionals know this is far easier said than done, and changes to the buying process have created demand spikes that can't always be answered with temporary labor. An Instagram influencer's photo can transform a single article of clothing into an overnight sensation. If your warehouse is ready to fulfill an influx of orders quickly, you can build significant customer loyalty. But if you're not ready for the spike, or the incorrect item arrives at your customer's home, you could face negative publicity.
How Can You Respond?
Start by upgrading your standard shipping to two days (or shorter) to remain competitive with top dog retails such as Amazon. Fast – and preferably free – shipping is no longer a nice-to-have; it's a necessity. In NRF's 2018 Consumer View report, 29 percent of respondents said they backed out of a purchase because the retailer did not offer free two-day shipping.
As you challenge your warehouse team to speed up fulfillment time, you'll respond to many of the other challenges posed by today's always-on economy. That means gaining deeper visibility into your inventory to guarantee you don't oversell an item, examining your layout to ensure more popular items are closer to packing stations, and evaluating which areas of the warehouse need more attention from your fulfillment team. Improving these aspects of your fulfillment process will make it easier to respond to demand spikes.
Something to keep in mind as you launch an improvement initiative: A 21st century challenge calls for a 21st century solution. Legacy paper-based processes are rife with errors, slowing down processes and negatively impacting customer experience. One better option is leveraging technology to gather better data throughout your warehouse, and using that data to establish new sustainable workflows for your picking and packing processes. You'll drive warehouse efficiency and utilize your workers in the most productive manner.
A best-of-breed warehouse management system (WMS) gives your warehouse the agility it needs to forecast demand, employ temporary workers and meet peak season challenges head-on. It also allows you to maintain deeper insight into inventory levels so you can provide customers with deeper order visibility throughout the fulfillment process.
With a WMS, you can streamline operations to make quick order fulfillment a reality, without sacrificing accuracy. This in turn can help you please your customers and keep them coming back.
Your WMS: The Beginning and End of the Process
A WMS is at the core of the agile warehouse. By gaining deeper insight into your warehouse processes, you can more easily identify areas for improvement and speed up operations. From inventory management and your picking and packing processes, to the last mile of the customer experience, a WMS can ensure your warehouse serves as an asset in the quest to meet consumers' ever-increasing fulfillment desires, not a roadblock.
Share this Article!