The e-commerce revolution isn't just for consumers
Buying and selling almost anything online has become commonplace for most. In fact, it's probably the biggest source of revenue for many businesses today. However, for companies that primarily sell products to other businesses, it can be easy to stick with the old way of doing things. While there's always a bit of truth to the old mantra, "if it's not broken, don't fix it," it turns out that B2B sales could be dramatically increased by focusing on supply chain optimisation and customer experience.
"B2B may provide even greater opportunities for growth."
In a recent survey from global shipping corporation UPS, some details from B2B customers and suppliers were brought to light that may not be immediately obvious. Among them, 72 percent of industrial product buyers said they planned to shift their spending to a distributor with a more user-friendly interface. Seventy percent told UPS they expected their bulk orders to take just one or two clicks to finalise, while 69 percent expected firm and accurate delivery dates for their orders.
Perhaps the most surprising finding in the UPS study was that more than a third - 34 percent - of respondents said they would consider looking beyond their existing supplier network to find a distributor that's easier to work with. Even if the same old supply chain is working, businesses are still looking for what works best.
Clearly, factors influencing shifts in the consumer-oriented e-commerce realm are now impacting demands that businesses place on each other. As UPS industrial distribution manager Simon Bhadra noted, businesses that rely on a vast network of distributors are more willing than ever to branch out and find new partners, provided they are able to deliver a better experience. This presents a unique opportunity to organisations that have every piece of the logistics puzzle aligned to make the sales experience as seamless as possible.
Global opportunities and concerns
Business these days is increasingly global in scope. This means in order to realise the fullest levels of growth possible, companies need to make logistics a priority.
According to a recent study from Frost & Sullivan, the global B2B e-commerce market will reach a total revenue of more than $6.7 trillion by 2020. That means B2B e-commerce sales will comprise 27 per cent of the total $25 trillion market by that time.
This shift toward e-commerce solutions is mainly attributed to the cost of upkeep for legacy systems, as well as the generally wide appeal of businesses like Amazon and Alibaba, each of which have attracted huge investment and market share thanks to their streamlined approach to retail. As a result, according to Frost & Sullivan's report, more businesses involved in B2B sales are looking to these leaders for inspiration and to stay competitive.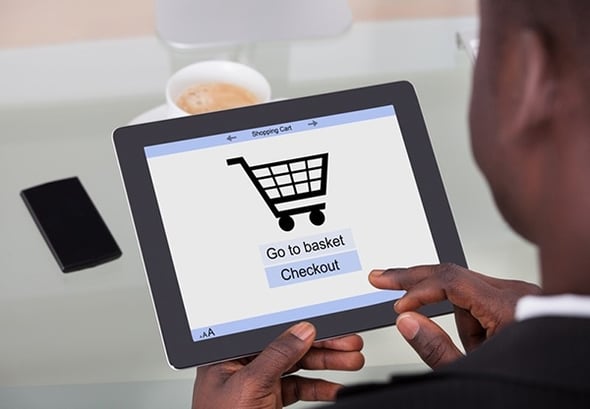 What is your organisation doing to increase B2B revenue?
This means that businesses who sell to other clients rather than consumers would be wise to take a page from the wider retail playbook. Still, B2B distributors need to make concessions for the unique needs of customers in their particular industry. For example, most B2B sales rely on bulk orders, while consumer retail isn't tailored for this. There are also specialised transit and compliance considerations that come with selling to other businesses.
All of this means successful B2B retail will rely on a robust warehouse system to quickly adapt to demands. More supply chain leaders are realising that a cloud WMS is perhaps the most vital asset in achieving these new goals. By providing a detailed look at warehouse operations and a window on the supply chain as a whole, an advanced WMS is key in a fast-evolving business environment.
Share this Article!