The Cotswold Company extends award-winning partnership with SnapFulfil
Fast growing online furniture retailer, The Cotswold Company, has renewed its contract with SnapFulfil for a further two years.

The company originally implemented the SnapFulfil Cloud WMS in 2014, resulting in major efficiency improvements including a 50% improvement in goods in dock to stock times, a 46% reduction in item pick times and a 7.5% increase in inventory accuracy. SnapFulfil has also allowed The Cotswold Company to introduce regular cycle counting, removing the need for an annual shut down for stock taking.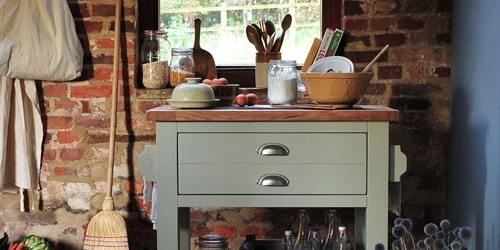 The Cotswold Company's Warehouse Manager, Paul Wilson, says: "We're working faster and smarter with SnapFulfil which means that we're doing more with less resources – for example, we can now run goods in, replenishment and picks simultaneously. As a result of these efficiency and productivity improvements, head count has remained proportionately stable despite a threefold increase in volumes over the last five years and we've reduced our overtime bill by 30%."

On the strength of these and other improvements, The Cotswold Company and SnapFulfil won the Technology category at the Direct Commerce Association's Partnership of the Year Awards in 2015.

Under the new contract, The Cotswold Company will also take advantage of SnapFulfil's sophisticated returns management functionality to support enhanced integration, customer service and supplier performance, as well as exploring the introduction of automation to further improve operational efficiency.

Paul Wilson says: "Having efficient, system-driven processes in place has accelerated our staff training and development programme and has given me the time and freedom to concentrate on future growth and development rather than fire-fighting.

"The flexibility that SnapFulfil has given the warehouse operation has been of massive benefit and we look forward to continuing what has been a really positive partnership over the last two years."
Share this Article!