Technical architecture: The foundation of smarter e-commerce business
No matter how good the warehouse solution is…. to continually drive delivery and performance in today's ever-changing supply chain, the platform that delivers the solution has to be world class and best-of-breed.
You might have the best pickers and hand-held devices, along with the best processes and warehouse management system (WMS), but it all falls down and nothing moves if there's a problem with the host – and that hits your bottom line as well as leaving your clients and customers hanging.
That's why SnapFulfil has partnered with a cloud savvy and ultra secure provider that isn't just about cloud infrastructure, but can globally adapt to the fast moving and dynamic warehousing requirements of enterprise level retailers, manufacturers and third party logistics providers.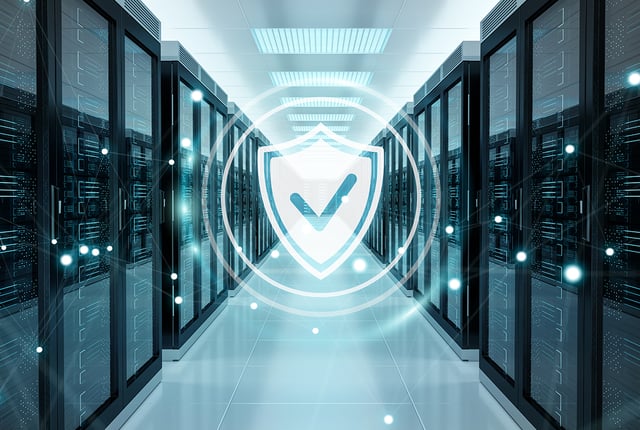 It's a strategic differentiator for the SnapFulfil application and customers benefit from on-demand flexibility and forecasting to reduce costs, as well as optimum security, reliability, and performance. Like SnapFulfil it operates in real-time too for the very best in analytics.
Operational performance is only as good as the data that it is working from - and the power behind this is enterprise level solutions and database architectures working in tandem to deliver this data accurately and to the end user in the least amount of time.
We needed an on-premise style solution, but in the cloud, and without our customers having to make any trade offs for the SaaS solution. Now, with 100% SLA availability levels, this resultant uptime combined with advanced security and data sovereignty, plus ISO 27001 certification, means we can meet the demands of customers even in highly regulated industries such as pharmaceutical.
The dynamic nature of the platform and its resource-based pricing structure also means we can expand our cloud resource as customers grow – without having to over invest in capacity that could remain unused. Apart from offering a highly cost effective solution, this also enables us to forecast two hours in advance, rather than weeks and months.
The reporting capabilities of the console are top draw too and used to identify peaks and troughs in resource usage, so relating that back to market trend helps drive strategic decision making. This means we have more time to focus on innovation and differentiation, rather than IT infrastructure.
Consequently, SnapFulfil can operate from the best browsers in the market, with no agents or software required to be installed by the client. Full technical administration, backup and compliance are also managed by SnapFulfil and there's very low RTO & TPO in the event of any data centre failures. There are also shared/private or on premises delivery options.
All said, this extremely robust cloud platform gives us the visibility and power to control our own destiny and forge ahead, which means our customers enjoy that luxury too. Our advice is, don't be star struck by all the smoke and mirrors that can surround certain WMS – because if you haven't got solid technical architecture in place to start with then you're operating without an insurance policy.


Share this Article!