Synergy to unveil future of warehouse orchestration at ProMat
The experts behind leading edge cloud-based WMS software, SnapFulfil, are launching their latest breakthrough tech solution at ProMat 2023.
As a multiagent approach rather than just a point solution, the software was designed to orchestrate all automation devices and robotic systems within the warehouse. This uniform approach to automation makes the pioneering multiagent orchestration platform completely device and technology agnostic. Synergy successfully deployed this approach at a customer in Q4, and was able to deliver a go-live in weeks, without major software upheavals.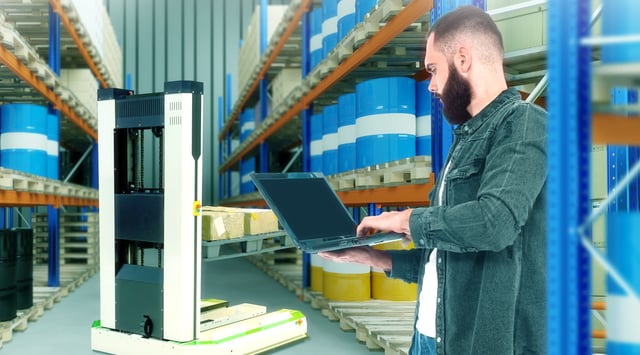 Rich Pirrotta, Group CEO added: "As businesses adopt new technologies and automation to mitigate labor challenges and make warehouses more efficient, the ability to rapidly integrate and operate these investments is critical. Synergy is one of the very few WMS providers with an integrated, holistic solution that can be deployed quickly, cost effectively and with minimum disruption."
All will be revealed at a Press Conference on the morning of the show beginning – Monday, March 20th, Booth #S2988, 10.30-11am CET.
Other ProMat 2023 highlights include Synergy's sponsorship of the Women in Supply Chain Forum Reception – later that day 4-5pm CET. Synergy's own Chief Product & Delivery Officer, Smitha Raphael, was selected as one of the 2022 Women in Supply Chain and will be in attendance.
The company is also title sponsor of the WERC Connects Panel Discussion (Growth Through Disruption) and Luncheon – Tuesday March 21st, 12-2pm CET - with an exclusive gift to the delegates attending.
Synergy views ProMat 2023 as an opportunity to share innovative solutions as businesses increasingly look to high value and fully integrated tech-driven alternatives to improve productivity, operations, and efficiencies.
Share this Article: