Synergy Logistics named a Great Supply Chain Partner
WMS technology innovator Synergy Logistics has again been selected in the annual Top 100 Great Supply Chain Partners by leading industry title SupplyChainBrain.
They chose Synergy (provider of the award-winning cloud-based SnapFulfil WMS suite) following an appreciative customer nomination that places them in an exclusive group of outstanding companies and highly esteemed solution vendors.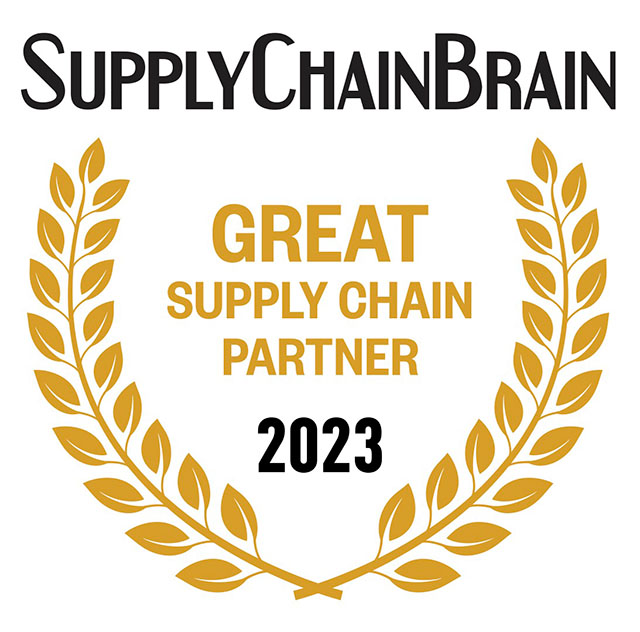 Brad Berger, Publisher for SupplyChainBrain, says: "For 21 years running, SupplyChainBrain has published our much-anticipated list of 100 Great Supply Chain Partners — a select group of companies whose customers recognize them for providing outstanding solutions and services. Our six-month online poll of supply chain professionals requires a qualified response, asking them to nominate vendors and service providers whose solutions have made a significant impact on their company efficiency, customer service and overall supply chain performance.
"This year's field of nominees was highly competitive and overall excellent – coming from all sectors of supply chain management. Synergy should be proud to be named amongst the 100 Great!"
Synergy Logistics Group CEO, Rich Pirrotta, adds: "We're delighted that SnapFulfil has once again been recognized by this prestigious multimedia title. This award is particularly gratifying as it's based entirely on feedback from satisfied customers.
"Our clients all benefit from leading edge WMS and orchestration software that delivers strong value and growth through rapid return on investment, industry-leading deployment speed and low total cost of ownership."
Synergy Logistics is once more proud to take its place in the coveted 2023 August issue of SupplyChainBrain magazine and on SupplyChainBrain.com as a continued and honored member of the 100 Great Supply Chain Partners scheme.
Share this Article: