Synergy appoints Don White to spearhead Enterprise solutions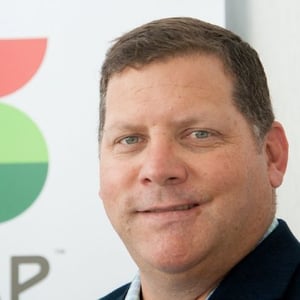 Synergy NA Inc. – the company behind the multi-award winning SnapFulfil warehouse management system (WMS) - has recruited industry veteran, Don White to the position of Vice President, Enterprise Solutions.

Having held senior management positions in business development, pre-sales engineering, solution design, project management and customer support at companies including leading cloud supply chain provider, GT Nexus and RedPrairie (now JDA), Don brings a huge amount of experience to the new role.

His arrival signals SnapFulfil's focus on delivering a flexible, feature-rich warehouse management system to enterprise customers who have either scaled their operations with SnapFulfil and now require extended functionality, or are looking to replace an outdated legacy WMS.

SnapFulfil is available in three editions – Starter, Pro and Enterprise – providing a cradle to grave WMS solution which can scale in line with customers' growth. Combining the agility and speed to value for which SnapFulfil is known with rich functionality and range of additional features, SnapFulfil Enterprise is the most sophisticated version of the system, designed for the largest, most complex warehousing operations.

Tony Dobson, CEO for SnapFulfil says: "Many of our customers have grown from SMBs to major enterprises in a short space of time and see SnapFulfil as a strategic, long-term growth partner. We are also increasingly receiving new enquiries from companies looking for a proven, cost-effective alternative to outdated legacy WMS. Don's experience in supporting these types of engagements and delivering enterprise level solutions will serve to accelerate our momentum in this area and I am delighted to welcome him to the team."

Don says: "I believe SnapFulfil is a premier, quality application supported by one of the strongest and most innovative teams in our industry. Looking to the immediate future, I'm excited to evangelize our flexible delivery model, ambitious development roadmap and our dedication to finding, serving and keeping excited and happy customers."
Share this Article!