Supply & Demand Chain Executive Names Synergy's CEO as a 2017 Pro to Know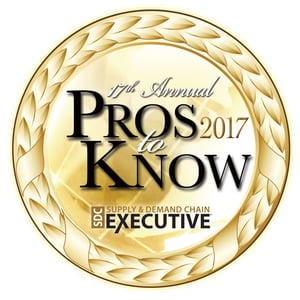 Seasoned supply chain expert and Synergy Logistics' CEO, Tony Dobson, was recently named a 2017 Provider Pro to Know by Supply & Demand Chain Executive magazine.

Dobson has spent more than 35 years developing and implementing supply chain technology, helping e-Commerce retailers like eBuyer and Play.com advance from startups to market leaders. Now, Dobson is playing an instrumental role in expanding SnapFulfil, Synergy's best of breed cloud warehouse management system, to the U.S. market and seeing it thrive.

"This recognition is a huge honor for Tony as well as SnapFulfil," said Hugh Stevens, president of Synergy Logistics. "Tony has done an extraordinary job in growing the business since joining the company in 2012. Our business has grown by 400 percent in four short years. And because of Tony's strategic and customer-centric mindset, he has and will continue to take us to new industries, businesses and countries while continually pushing the best WMS offering possible."

Supply & Demand Chain Executive recognized leaders who are taking on initiatives to prepare supply chains for significant challenges posed by today's business climate.

"Recipients' accomplishments offer a roadmap for other leaders looking to leverage the supply chain for competitive advantage," said Ronnie Garrett, editor of Supply & Demand Chain Executive. "Their efforts in developing the tools, processes and a knowledge base for supply chain transformation, as well as in promoting new approaches to supply chain enablement, earned these individuals a rightful place in this year's Pros to Know listing."
Share this Article!