Subscription Strategies: Four questions you need to consider when launching a subscription commerce offering
In the on-demand economy, customer experience is king. Innovators such as Amazon have trained consumers to expect convenience, often to the point where a buyer doesn't have to leave his/her couch to purchase everyday items and receive them in a timely manner.
Subscription commerce takes this convenience a step further – it both delivers the items customers need and automates the reordering process. Other subcom offerings focus on the unboxing experience, surprising customers with items based on their likes. "Unboxing" videos have popped up on YouTube, with influencers inviting their subscribers to watch as they open that month's box.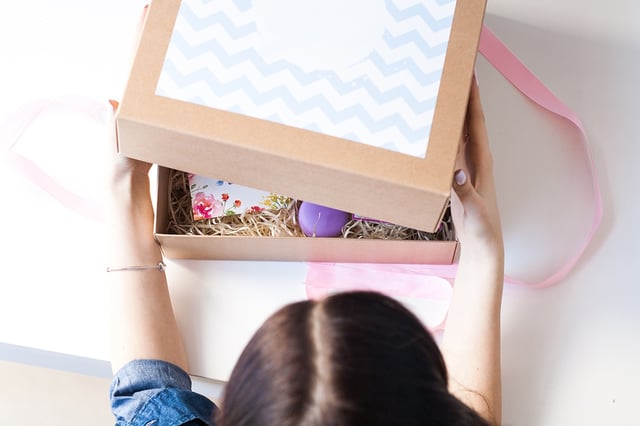 As subscription commerce grows in popularity, entrepreneurs seek ways to market their products as subcom offerings. By 2016, consumers had their choice of more than 2,000 subscription boxes, according to Shorr Packaging. Competition is at an all-time high.
If you're considering a subscription offering, you'll need a game plan for efficient fulfillment. Consider the following questions:
#1: Where Would Your Product Fit in the Subcom Market?
Subcom offerings come in two flavors – curation and continuity – and the demand for your product will determine which model you should follow. If you offer products your customers need on a regular basis (i.e. dog food), you'll follow a continuity model, delivering essential goods on a set schedule. If you offer more specialized products (i.e. comic books or clothes), you'll follow a curation model, where customers receive items with a similar theme based on their tastes.
#2: Do You Have a Fulfillment Plan in Place?
Whether you choose a curation or continuity model, you'll face a different set of challenges than you would with a traditional shipping model. In a curation model, you'll need warehouse technology that drives accurate inventory and timely fulfillment to meet the unique needs of every customer. In the curation model, you're likely shipping all your orders in a short time window and need a system that will support an efficient operation at both peak and non-peak times of the month. And if you allow customers to send back items they don't like, you'll need a streamlined returns process.
#3: Are You Prepared to Handle Growth?
Some of the world's most successful businesses launched in a garage. Without a plan for expansion, however, increasing demand can stop success in its tracks. You don't need to lease a large distribution center to start your business, but you do need to be aware of potential space you can acquire and technology that can scale in the event your offering takes off quickly.
#4: Can You Diversify Your Sales Channels?
Once your subscription offering has an audience, you'll need a strategy to keep it fresh. While that could come in the form of extra SKUs, there are other options – such as launching an e-commerce offering – that could help you move the inventory you already have, or excess inventory after subscriptions are fulfilled, through different channels.
You don't necessarily need to have a five-year business plan before you launch a subscription box. However, the more prepared you are to handle the logistics of a growing subcom offering, the sooner you'll be ready to adapt to changing customer demand.
What's in Our Box?
Over the next few months, we'll explore these four questions in greater detail through our new blog series, "Subscription Strategies." We'll start with the fundamentals of subscription commerce and continue through the growth journey from launch to a flourishing subcom offering.
Our subcom credentials? At Snapfulfil, we're working with some of the biggest names in subscription commerce to help their warehouses overcome subcom's unique challenges, including pop culture curation box Loot Crate and wine club Winc (read more about how our warehouse management software reduced Winc's error rate to .03 percent here). Our WMS allows for easier scaling, so as you grow, our technology will grow with you.
Share this Article!