Subscription Strategies: Choosing continuity vs. curation
Once you've determined your product is right for a subscription commerce model, you'll need to start thinking about order frequency. This, too, will be largely based on what type of product you sell. Selling personal preference goods, such as clothes or shoes, will require a different shipping model than everyday goods, such as razor blades or dog food.
Most subscription box offerings fall in one of two categories: continuity or curation. In a continuity model, convenience is paramount. Customers order specific items to arrive in self-selected intervals – for instance, receiving a bag of the same dog food brand every three weeks. In a curation model, customer experience is paramount. Customers inform the subscription service of their likes and dislikes, and the service mails out a box of goods – for example, clothing or pop culture items – within a predetermined time frame.
Each shipping model comes with pros and cons. Let's take a deeper dive into continuity and curation.
Continuity: Automating essential goods
Consumer demand for convenience reached a fever pitch when Amazon announced free two-day shipping for Prime customers. Competitors have since launched their own offerings to counter the retail giant, with an increasing number adopting subscription commerce models in which subscribers don't even need to buy the items they need – their everyday goods, such as dog food or razor blades, simply arrive at their doorstep on their schedule.
For warehouses, a successful continuity offering requires a sophisticated data and task management tool to maintain accurate inventory and drive efficient and timely fulfillment to meet the unique requirements of every customer.
Curation: Delivering customer experience
With so many brands offering the same goods or services, customer experience has become a major differentiator. Brands looking for a way to roll convenience and a unique customer experience into the same package have turned to curation subscription commerce.
Curation models provide customers goods based on their preferences, with every part of the offering – including the package itself – serving as an important part of the experience. Some YouTube creators have become famous from "unboxing" videos, wherein they record their reaction to the contents of that month's box. When done right, curation offerings can help grow your following and set your company apart.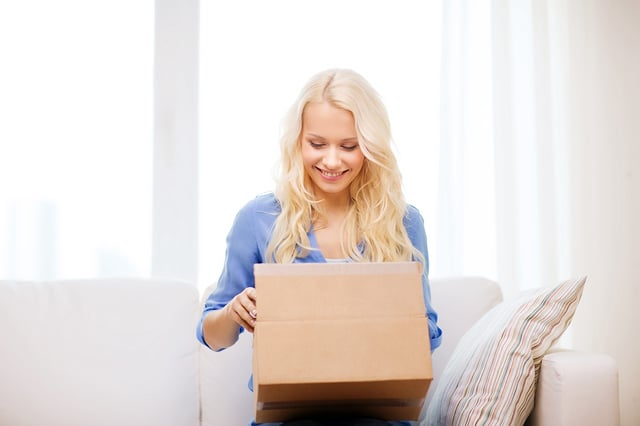 Curation is a precise science, adding a layer of complexity not present in a continuity offering: you predict which items your customers will like, rather than sending them exactly what they ask for. Because each box is unique, you'll need software that tracks each customers' box and provides your employees the data they need to fill it properly.
Another hallmark of the curation model: the delivery date. Most curation box offerings ship all of their boxes at the same time each month, resulting in 12 mini-peak seasons each year. To run a successful curation model, you'll need a data-driven warehouse management solution that drives efficient operations throughout the month.
Building better curation and continuity offerings
Both curation and continuity offerings present a different set of challenges than typical retail or e-commerce models and rely on flawless fulfillment operations to improve retention and reduce churn. Once you've decided which subscription model is better suited for your product, start investigating warehouse management software that will drive the operational best practices you need to keep your customers coming back for more.
In the next "Subscription Strategies" post, we'll explore the complexities of subscription commerce warehousing and fulfillment in greater depth, as well as how a WMS empowers higher efficiency.
Share this Article!