Special recognition for Synergy leader
Synergy Logistics' Head of Software Development has been nominated for a prestigious award for impact in ICT, while fostering diversity, inclusion and belonging.
Emma Faulkner is part of the select few in the running for the Special Recognition: Women in ICT Award (WIICTA) which is run by the WomenTech Network – a global platform enabling women's empowerment in tech through leadership development, professional growth, mentorship and networking events.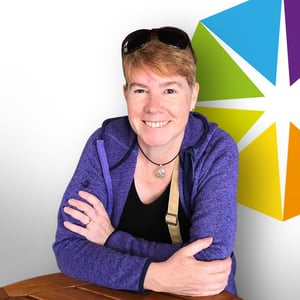 Nomination for the annual award is determined by an expert jury panel and Emma will take her place in the virtual ceremony on 1 December to honor the most accomplished women in tech and allies.
The WIICTA acknowledges up to three honourees – Gold, Silver and Bronze – in recognition of their outstanding achievements as a leader in ICT.
Smitha Raphael, Synergy's Chief Product & Delivery Officer, said: "Emma's nomination is well deserved and confirms the fact that top and leading edge resource is heading up our development team right now."
Emma has been part of the SnapFulfil WMS team since 2017, during which time she has been instrumental in bringing about positive process and product changes. She has enhanced platforms – especially carrier integrations - and the build and release management, along with version control processes.
Emma added: ""It was a wonderful surprise; it's always great to be recognised in this way but especially when it's by your peers."
Share this Article: