SnapFulfil's new customer service initiative scores 100% satisfaction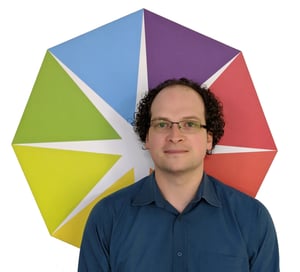 WMS innovator SnapFulfil has launched a customer Live Chat facility – and it's immediately resulted in a 100% customer satisfaction rate.

The best-of-breed cloud solutions provider has bolstered its Zendesk Support & Guide with the new initiative, because of the noisy environment and limited reception in most warehouses and fulfilment centers.

Philip Wright, Service Desk Manager at SnapFulfil, explains: "Live Chat has given us a new and exciting support channel that is less disruptive and equally efficient as phone calls. And because it's integrated, customers can engage with us via Chat, follow up later on the phone and then update the ticket via our Help Center.

"Ensuring continuity throughout the customer journey this way enables us to deliver the very best support we can, while ultimately ensuring our customers' warehouses run as efficiently as possible."

SnapFulfil offers further flexible options through Zendesk, including 24/7 support and different service level agreements (SLAs), to ensure customer service is tailored to the business model of each customer.

Self-service capabilities within its Help Center have also been expanded – like customized content for each customer – and the company has seen an 8% decline in the number of new tickets despite a 25% increase in the number of customers.

What's more, the integration of Zendesk with some of SnapFulfil's business applications has helped streamline customer-facing operations and improve efficiencies across the business. It has also enabled SnapFulfil's customers to track the status of their tickets and update them in real-time.

Philip Wright adds: "Customer service sits at the heart of our business and we are always looking at ways to be best in breed, so are delighted our new live chat has gone down so well with our customers – you can't really top 100% satisfaction, which is what we always strive for."

Future initiatives include embracing artificial intelligence (AI) and introducing an automated Answerbot within the Help Center.
Share this Article!