SnapFulfil unveils new look and software editions
In line with its continued success and evolution as a business, warehouse management system provider, Synergy Logistics, has launched a brand new website and corporate identity for its multi award-winning SnapFulfil WMS.
The new branding marks the next phase in SnapFulfil's development, which also sees the launch of new software Editions, along with new deployment methods and payment options to meet the requirements of companies large and small.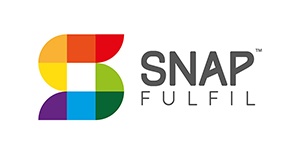 In addition to its proven Cloud WMS, SnapFulfil can now also be installed in customers' data centers and is available via a monthly subscription or traditional license. To reflect these changes, this version of the software has been re-named SnapFulfil Pro.
SnapFulfil Starter Edition offers all the core functionality of SnapFulfil Pro, with increased flexibility around user numbers and typically starts life as a paper-based system. SnapFulfil Starter is supplied on a Software as a Service basis.
SnapFulfil Enterprise offers unlimited licenses, enhanced functionality and configurability, along with comprehensive pre and post-sales support to successfully deliver the largest, most complex warehouse projects.
Tony Dobson, CEO for SnapFulfil said: "Over the last two years, we have more than doubled in size and are now poised to challenge for a larger share of the WMS market, both in the US and the UK.
"The branding signals our strong sense of purpose and provides a launch-pad for our ambitious growth strategy, including the introduction of our new software editions, on-premise solutions and exciting roadmap of future developments."
SnapFulfil delivers class-leading warehouse management solutions to customers in a range of industries including B2C and B2B retail, direct sales, third-party logistics, manufacturing, food and beverage and electronics and electrical.
Share this Article!