SnapFulfil to unveil brand new Edition at eCommerce Expo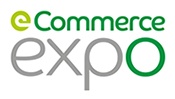 SnapFulfil is to launch a brand new edition of its best-of-breed warehouse management system, aimed specifically at growing e-commerce retailers.
Offering all the same functionality as the award-winning SnapFulfil cloud WMS, the new edition offers increased flexibility around user numbers and hardware provision and is available either as a paper-based and/or 'Real Time' RF barcode scanning system.
SnapFulfil Commercial Director, Gavin Clark, says: "The biggest e-commerce retailers are continually 'upping the ante' in terms of the service they offer and, in today's world of endless choice and aggressive competition, consumers make little distinction between the price and service they expect, whether it be from a multi-national corporation or an eBay seller.
"Meeting these expectations mandates that retailers' inventory moves with greater speed and precision than ever before. Within the warehouse, this demands impeccable stock accuracy and a dynamically orchestrated fulfilment operation. To achieve this, a best-in-breed warehouse management system is a must."
"The advent of cloud computing has made Tier 1 WMS functionality more affordable and accessible and our new edition helps level the playing field, giving smaller organisations a fighting chance when it comes to fulfilment."
SnapFulfil WMS is helping a growing number of e-commerce retailers, including Bensons for Beds, The Cotswold Company, The Hut Group and Oak Furniture Land, to streamline their fulfilment operations, typically improving operational efficiency by up to 30% and helping them to deliver excellent service, in line with ever higher customer expectations.
SnapFulfil is a comprehensive Tier 1 WMS which can be deployed in a variety of ways to meet the requirements of any e-commerce retailer, large or small.
Share this Article!