SnapFulfil to showcase latest innovations at IntraLogisteX 2018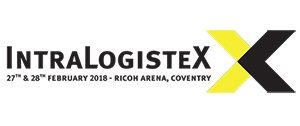 Visitors to IntraLogisteX will see a range of 'new for 2018' enhancements to the SnapFulfil Cloud warehouse management system (WMS).
In addition to its new, browser-agnostic user interface, the latest version of SnapFulfil promises enhanced functionality, including automatic task prioritisation based on carrier pick up and load pull-away times, automated put away to picking locations based on demand, zonal put away, cell picking and high volume returns handling. It also features state-of-the-art data analytics and visualization, powered by Tableau business intelligence software.
SnapFulfil's Commercial Director, Gavin Clark says: "While many of our customers face similar challenges in the warehouse, every operation is different and we are continually adding functionality into our base system to meet new requirements. We are also actively exploring a range of emerging technologies to meet the future needs of our customers – our aim is to develop solutions to problems before our customers even know they have them!
"We also understand that warehouse management systems are business critical and continue to invest in our enterprise-class infrastructure which offers unparalleled availability, capacity, security, compliance and disaster recovery. No other cloud warehouse management system offers its customers this level of performance and reliability as standard."
For more information visit SnapFulfil on Stand 163 at IntraLogisteX, which takes place 27-28 February at the Ricoh Arena, Coventry.
Share this Article!