SnapFulfil to power BuyAutoParts.com for a further two years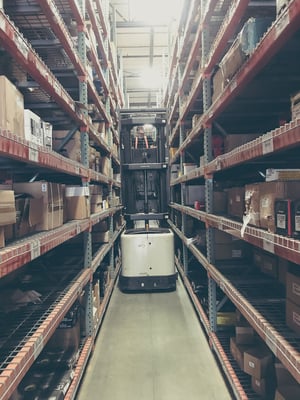 Leading online car parts retailer and wholesaler, BuyAutoParts.com, has extended its contract with SnapFulfil until 2018.

Established more than 20 years ago and headquartered in San Diego, CA, BuyAutoParts.com is a top supplier of specialty automotive repair and performance parts including steering racks, A/C compressors, turbochargers, brakes and more. Customers include over 4,500 franchise dealers, automotive professionals and car enthusiasts.
The company initially implemented the SnapFulfil warehouse management system back in 2011 and subsequently migrated the operation and system to its current 35,000 sq ft warehouse in 2012. With around 35,000 active SKUs, SnapFulfil manages the picking and dispatch of up to 1,500 orders per day and is fully integrated with BuyAutoParts.com's host system and Ratelinx shipping management system, providing end-to-end visibility of orders and inventory.

Since implementing SnapFulfil, BuyAutoParts.com has nearly doubled their daily order count without having to expand their facility, all thanks to the efficiency of the SnapFulfil WMS.

Matt Glauber, President of BuyAutoParts.com said: "We are grateful to the SnapFulfil team and their great WMS product and happy to extend our contract with them to help enable our efficient growth."
Share this Article!