SnapFulfil supports seasonal success for leading specialty retailer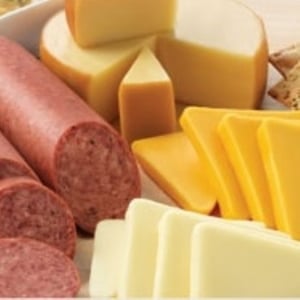 With their peak holiday shipping just around the corner, most companies would shy away from a WMS implementation, especially if 85% of their business occurs between September through the end of December, believing that such a project represents just too big a risk. Yet, for one of the country's largest specialty food retailers, the recent implementation of the SnapFulfil cloud WMS has delivered an immediate return on investment and better order accuracy and traceability at this critical time of year, ensuring that millions of Americans can enjoy their favourite meats and cheeses this holiday season.
Established in the 1950s, the retailer sells specialty foods and gourmet food gifts via its website, in around 500 of its own outlets and in major supermarkets throughout the US. The company's foods are traditional part of Thanksgiving and Christmas celebrations in households across North America.
Due to strong sales growth across all channels, the retailer wanted an automated warehouse management system to optimize availability and operational efficiency and reduce costs associated with manual picking processes and inventory accuracy. Having successfully implemented a cloud-based transport management system, the company took the decision to look for a cloud-based WMS.
Following a highly competitive selection process involving two other cloud WMS providers, SnapFulfil came out on top and went live in the retailer's 200,000 sq ft distribution center in the Chicagoland area in August 2015.
SnapFulfil worked closely with the company's own small IT team and consultant to ensure the seamless integration of the WMS with the customer's custom AS/400 system. Training and implementation were also successfully completed within a challenging 45 day timeframe.
In addition to its Tier 1 functionality, a major factor in SnapFulfil's selection was the ability to accurately identify and quantify how and where the system would deliver improvements, demonstrating a compelling return on investment. As a result, the implementation has delivered an immediate productivity improvement, resulting in a cost saving which will deliver payback on the company's six figure investment in SnapFulfil within five months.
SnapFulfil's pay-as-you-go business model also makes it simple and cost effective for the company to add users on a temporary basis to support a seasonal increase in order volumes in the final three months of the year.
Chris Anton, SnapFulfil's Head of Sales for North America says: "This is one of our most impressive case studies to date and really illustrates how cloud-based solutions can be deployed even in the busiest and most complex of warehousing operations.
"With equivalent functionality to on-premise solutions, our SnapFulfil cloud WMS can be implemented in a fraction of the time, at a fraction of the cost. As this latest implementation shows, this represents a compelling proposition for companies of all sizes and we are proud to be working with one of America's best-loved brands."
Share this Article!