SnapFulfil supports international expansion for Younique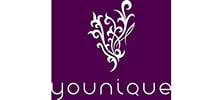 Rapidly expanding direct sales business, Younique first implemented the SnapFulfil warehouse management system (WMS) in 2014 for its fulfillment centers in Salt Lake City, UT and has since rolled out the system to new facilities in Mexico and the Netherlands.
Younique produces and distributes cosmetic and skin care products for daily use and markets its products through a global network marketing model. The company's exponential growth, increasing product diversity, and new fulfillment facilities coming on stream meant they need a quick deployment of a Tier 1 supply chain solution.
On the decision to implement SnapFulfil back in 2014, Younique CEO and Founder, Derek Maxfield said: "We are experiencing exponential growth, including expansion into new international markets and will shortly be moving into a new state of the art fulfillment facility, as we have outgrown our temporary facility in record time. We needed a warehouse management system that could support our projected exponential growth as well as support our fulfillment center transition. SnapFulfil provides Younique a low cost of ownership, movement away from paper and spreadsheets to RF directed processes as well as management of our inventory to order fulfillment as a key component of our new strategic direction for domestic and international growth."
SnapFulfil was rapidly implemented at their existing facility to assist with managing supplier receipts, inventory control and order fulfillment ahead of the transition to the new facility to accommodate their five year growth projections. The system has since been successfully implemented in two further distribution centers serving the Latin American and European markets.
With a cloud WMS, SnapFulfil provides and maintains the application and hardware infrastructure. Younique accesses the WMS via a web browser and gaisn the functional benefits and speed-to-value of a Tier 1 WMS without the capital expense, hardware costs or IT resources typically needed to support an on-premise system.
"Because of our speed-to-value and low cost of ownership, more companies are choosing SnapFulfil to support strategic distribution initiatives," said Chris Anton, EVP of Business Development for SnapFulfil:
"Our highly adaptable WMS supports high-volume, with a simple, easy to use user interface that allows companies to ramp up and roll out quickly and cost effectively."
Share this Article!