SnapFulfil starts countdown to IMHX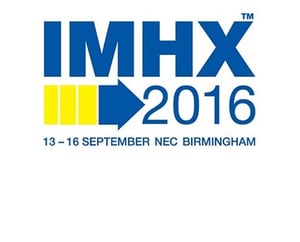 In addition to its award-winning WMS, SnapFulfil is preparing to launch a hat-trick of exciting new developments at IMHX (Stand 10G65).
As well as advanced new functionality, SnapFulfil will showcase an all new user interface, highly sophisticated new reporting capabilities and an innovative pick to light solution.
Gavin Clark, Commercial Director for SnapFulfil says: "We're not giving too much away at this stage but would encourage anyone looking for a best-of-breed warehouse management system, with a whole host of new features to visit our stand at IMHX!"
SnapFulfil is a multi-award winning warehouse management system which is available in a range of editions, with a choice of deployment methods and payment options to meet the requirements of companies large and small.
As well as the functionally rich SnapFulfil WMS software, the company's unique No Capex model includes solution design, hardware, infrastructure, training, implementation, support, maintenance and upgrades, all for an affordable monthly subscription based on the number of users, with no upfront costs and nothing to pay until go live.
Gavin Clark says: "What a difference three years makes - at the last IMHX, the UK was still in recession and the conversations were all about cutting costs. Now we're hearing from companies whose warehousing operations are struggling to keep up with growth in their businesses.
"While this is clearly a better problem to have, they often end up taking on more space or people to try to keep on top of things. Although this might provide a short term fix, it is costly and doesn't address underlying operational issues."
He continues: "With both property and people currently at a premium, a proper warehouse management system will drive process and efficiency improvements which allow companies to squeeze every last drop of capacity and productivity out of their existing resources. This allows them to do more with what they already have before increasing the size of either their warehouse or workforce."
Visit SnapFulfil at IMHX to find out why more and more companies are choosing SnapFulfil to optimise inventory, space and resources in their warehouses.
Share this Article!