SnapFulfil shortlisted for two SHD Logistics Awards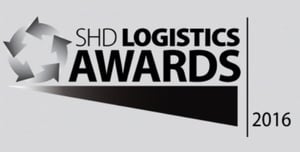 In partnership with customer Comfy Quilts, SnapFulfil has been named a finalist in the Innovation Technology and New Facility categories of this year's SHD Logistics Awards,

Now in their third year, the SHD Logistics Awards recognise excellence within logistics operations which have demonstrated best practice and extraordinary achievements.

SnapFulfil's entry showcases how implementing the SnapFulfil Cloud WMS has brought about wide ranging improvements in the productivity and accuracy of Comfy Quilts' warehouse operations, including significant and measurable reductions in administration, headcount, error rates, stock losses and order lead times and double digit increases in put-away and picking performance.

Comfy Quilts' Warehouse Manager, Mark Farrell says: "Before implementing SnapFulfil we were manually emulating everything a WMS does. As well as being hugely time consuming and labour intensive, this meant that we were at the mercy of human error and, as the business grew, so did the margin for error. As a result, we were spending more and more time investigating and rectifying problems.

"Implementing SnapFulfil has radically improved both accuracy and operational efficiency which allows us to offer an excellent service to all of our customers – internal and external – as standard."

The awards will be presented at a gala ceremony on the evening of September 15, linked to IMHX which takes place at the NEC from 13-16 September.

Gavin Clark, Commercial Director for SnapFulfil said: "IMHX is the biggest event in the 2016 calendar and winning one of these awards would truly make it a show to remember. That said, with a record number of entries in this year's awards and some tough competition in our categories, simply being shortlisted is an achievement in itself."
Share this Article!