SnapFulfil provides simplehuman with tools for efficient warehousing
simplehuman – the multi-award winning designer and manufacturer of 'tools for efficient living' – has gone live with the SnapFulfil Cloud WMS in its UK warehouse operation.

Established in the US in 2000, simplehuman started out making and selling high-end kitchen trash cans and has since diversified to offer a range of kitchen and bathroom products, including sensor activated trash cans, soap dispensers and LED mirrors. The company began trading in the UK in 2004 from where it currently fulfils all European B2B and B2C orders.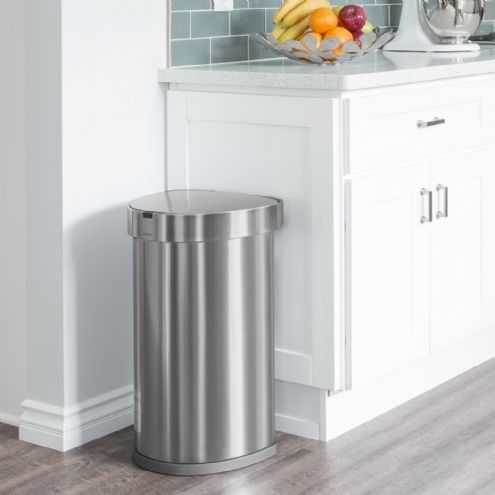 simplehuman had previously outsourced its UK-based warehousing and fulfillment operations to a third-party provider, however, it found them unable to meet its requirements for speed and flexibility. As a result, simplehuman took the decision to invest in a new, purpose-built 103,000 sq ft warehouse in Thrapston, Northamptonshire and to manage the operation itself.

To support the insourcing of the operation, the company required a best of breed warehouse management system which could be interfaced with its SAGE 200 ERP, implemented quickly without a large capital investment and used to drive productivity improvements. Following an evaluation of around a dozen systems, including the Manhattan Scale WMS used at the time in simplehuman's US operations, the company determined that SnapFulfil was the best system to meet its requirements in the UK.

simplehuman took occupancy of the new warehouse in May 2016 and went live with SnapFulfil in September.

James Dowdeswell, simplehuman's (EMEA) Director of Finance and Operations, said: "We've found SnapFulfil to be both attentive and flexible – unlike many vendors, they understand that every business is unique and didn't try to pigeon-hole us as just another wholesale distributor. Allied to this, SnapFulfil's rules-based approach to configuration allowed our instance of the system to be closely tailored to our specific operational and reporting requirements.

"The user interface is also very intuitive which has led to good user acceptance – it's easy for new systems to be rejected by users and we haven't had that with SnapFulfil."
Share this Article!