SnapFulfil provides gift of visibility to SendOutCards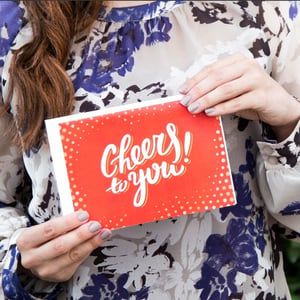 SendOutCards – one of the world's fastest growing network marketing companies – has selected the SnapFulfil cloud warehouse management system to optimize its fulfillment operation.
Officially launched in 2005, SendOutCards is the premier online greeting card and gift company. Based in Salt Lake City with over 100 million cards and three million gifts sent worldwide, SendOutCards is the largest first-class mailing company in the U.S. and one of the fastest growing network marketing companies in the world. SendOutCards is enabling people to act on their promptings by providing an online service which helps consumers send personalized, printed greeting cards and gifts as a way to make a difference in the lives of others.
While its greetings card fulfillment operation is mature and efficient, SendOutCards was seeking a solution to their gift sending process. The company offers a wide variety of gifts; from cookies and chocolates to books and CDs, with 5% of orders now comprising a gift or gift card in addition to the greeting card. This gift attachment rate has significantly increased the complexity of the fulfillment operation, requiring cards to be matched with the appropriate gift the card sender selects, and shipped to fulfill multi-component orders from both consumers and distributors.
Prior to implementing SnapFulfil, SendOutCards relied on paper-based, manual processes to manage the warehouse and suffered from poor inventory visibility and accuracy. SnapFulfil offers real-time visibility of both inventory and orders, optimizes the put-away and picking process and enhances fulfillment accuracy with the introduction of a verification scan before releasing an order for dispatch. The WMS is also fully interfaced with SendOutCards' ERP and accounting systems, providing accurate, dynamic stock and order position information to other key functions of the business.
Jerame Schultz, SendOutCards' VP of Operations said: "SnapFulfil's project implementation team were fantastic and able to configure the system to fit our exact requirements. From beginning to end, they listened, understood and delivered a system that met our needs."
Share this Article!