SnapFulfil named to Supply & Demand Chain Executive's SDCE 100 Top Supply Chain Projects for 2018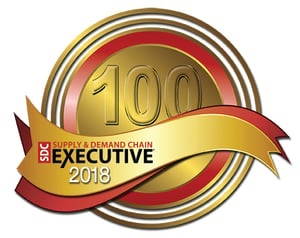 Supply & Demand Chain Executive, the executive's user manual for successful supply and demand chain transformation, has selected SnapFulfil as a recipient of an SDCE 100 Award for 2018.
The SDCE 100 is an annual list of 100 great supply chain projects. These projects can serve as a map for supply chain executives who are looking for new opportunities to drive improvement in their own operations. These projects show how supply chain solution and service providers help their customers and clients achieve supply chain excellence and prepare their supply chains for success.
SDCE recognized SnapFulfil for the cloud warehouse management system's work with e-commerce retailer Dream Products. As its fulfillment operation reached 7,000-8,000 orders per day, Dream Products realized its paper-and-pencil warehouse management processes resulted in data entry hassles, stock location errors, mis-ships and inflated labor costs.
SnapFulfil's best-of-breed cloud provided the Dream Products team deeper visibility into their fulfillment processes and increased both stock location and shipping accuracy. Within 30 days of implementing SnapFulfil, Dream Products reduced its operating costs by $100,000; within 60 days, the WMS provided Dream Products the data it needed to restructure its warehouse and accommodate growing inventory – saving the retailer the time and money it would have cost to move warehouses.
"Dream Products' challenges aren't uncommon – many e-commerce retailers face unprecedented growth as shopping habits shift online. The key to successful scaling is better utilization of inventory and process data," said Chris Anton, Executive Vice President at SnapFulfil. "We're proud that our WMS helps retailers such as Dream Products gain the data visibility needed to meet customer expectations. It's an honor for Supply & Demand Chain Executive to recognize our product."
"First and foremost, we want to congratulate the winners of this year's Top 100 for their successful and innovative projects, which serve as models to companies of all sizes what is achievable in their supply chains," said John Yuva, editor for Supply & Demand Chain Executive. "Regardless of company size, these projects are best-in-class examples of the types of efficiencies and bottom-line results that supply chain executives should be striving toward in their own operations. Our 2018 winners provide a roadmap for how to get there."
Share this Article!