SnapFulfil named a Top 100 Logistics IT Provider by Inbound Logistics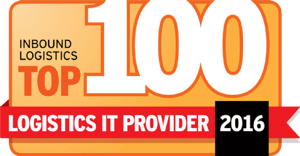 Cloud warehouse management system (WMS), SnapFulfil, has been ranked in the prestigious Inbound Logistics' Top 100 Logistics IT Providers list.

Following its launch in the US market in 2010, SnapFulfil has grown exponentially and is the WMS of choice for an increasing number of US companies, including fast growing direct sales businesses, e-commerce retailers and third-party logistics providers.

Each year, Inbound Logistics develops a list of the Top 100 Logistics IT Providers. Inbound Logistics' editors research capabilities based on submitted questionnaires and other sources, then select 100 technology providers offering solutions designed to meet business logistics managers' supply chain challenges.

Inbound Logistics' editors place value on choosing providers whose solutions are central to solving transportation, logistics, and supply chain challenges, and whose customer successes are well-documented.

Chris Anton, Global Head of Sales & Marketing for SnapFulfil says: "SnapFulfil continues to gain traction in the US market, with more and more companies recognizing that they don't have to commit to a massive upfront investment and a complex and lengthy implementation process to benefit from a Tier 1 warehouse management system.

"Like SnapFulfil, many of our customers are also enjoying rapid growth and need a warehouse management solution which will optimize their existing warehouse operations straight away and can also grow with their business. Our cloud WMS provides a fast, affordable and future-proof warehouse management solution which can deploy in 45 days or less and is designed to support multi-site operations as our customers expand their distribution networks, both in the US and abroad."
Share this Article!