SnapFulfil keeps on giving for SendOutCards
To maintain and enhance the efficiency of its gift fulfillment operation, card and gift seller, SendOutCards has signed a further two year deal with SnapFulfil.
Officially launched in 2005, SendOutCards is the premier online greeting card and gift company. Based in Salt Lake City with over 100 million cards and three million gifts sent worldwide, SendOutCards is the largest first-class mailing company in the U.S. and one of the fastest growing network marketing companies in the world. SendOutCards is enabling people to act on their promptings by providing an online service which helps consumers send personalized, printed greeting cards and gifts as a way to make a difference in the lives of others.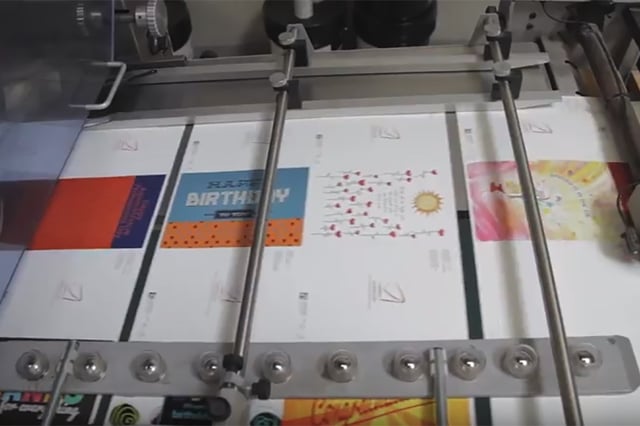 SendOutCards implemented the SnapFulfil cloud warehouse management system (WMS) in 2015 to enable it to manage greater complexity in its fulfillment operation. The company's manual, paper-based processes had been struggling to manage the increasing number of orders which comprised both cards and one or more gifts, leading to lower than desired levels of customer service and operational productivity and efficiency.
Following the implementation of SnapFulfil, SendOutCards has increased order fill rates by 43%, eliminated duplicate shipments and can complete its monthly inventory check in half the time, with near perfect stock accuracy.
SendOutCards' VP of Operations, Jerame Schultz said: "The decision to extend our contract with SnapFulfil for another two years was an easy one. We're now doing more with less and have high levels of visibility and control of both orders and inventory as we head towards fulfilling 10,000 gift orders a day.
"We're still targeting further improvements but, at a fundamental level, SnapFulfil has helped different functions within the company to communicate with one another and created transparency throughout our operation."
With customers including ASEA, Jamberry Nails, Plunder Design and Younique, SnapFulfil is helping an increasing number of fast-growing direct sales businesses to streamline their fulfillment operations, significantly improving operational efficiency and helping them to deliver excellent service, in line with ever higher customer expectations.
Share this Article!