SnapFulfil helps Carter Distribution deliver flawless fulfillment
Full service third-party logistics provider, Carter Distribution, has selected the SnapFulfil Cloud WMS to manage its warehouse in Salt Lake City, Utah, in a three year deal.

Carter Distribution specializes in the fulfillment of food products, supplements and raw goods and is the only e-commerce fulfillment center in Utah providing guaranteed temperature control pick and pack facilities for direct to consumer brands, with specialist expertise in the direct sales, meal kit and e-commerce sectors. The company is also a licensed freight forwarder, handling imports and exports by sea and air and operates its own fleet of trucks.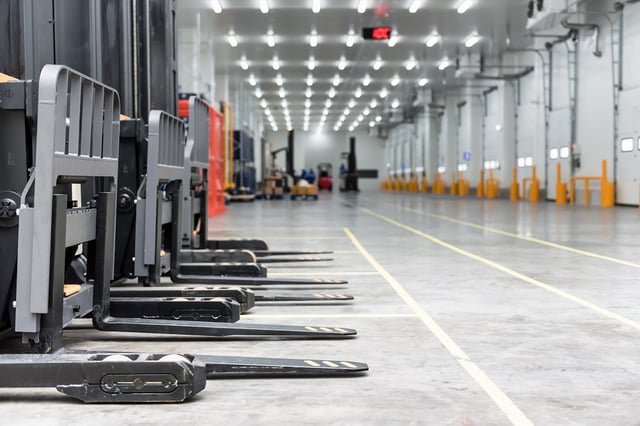 The company operates a 30,000 sq ft warehouse which currently handles up to 1,500 orders per day, a number which is rising exponentially. As a result, Carter Distribution had outgrown its previous warehouse management system and was looking for a best of breed solution which could scale to meet its long term growth. They looked at a number of solutions, including a number of ERP systems with warehouse management system bolt-ons.

They ultimately chose SnapFulfil due to its best of breed functionality, No Capex model and flexible, user-based charging mechanism. SnapFulfil's 3PL functionality was also important, allowing Carter Distribution to accurately record and bill for all activities and provide visibility of inventory to its customers via dedicated portals.

President of Carter Distribution, Mark Carter said: "We spent a lot of time interviewing, researching and getting to know other WMS providers – many of which were ERP systems with WMS bolt-ons. We wanted a specialist WMS but found that many of the solutions we looked at were a combination of third-party vendors working together to present a complete solution. That told us that they are not WMS experts like SnapFulfil.

"We also liked how SnapFulfil charges for users not features – they offer complete access to all functionality, with the flexibility to increase the user base as we and our customers continue to grow.

"Lastly, we needed a WMS which would support our business for the next five years and beyond. SnapFulfil was the only solution we found that was capable of managing our projected volumes beyond two to three years."
Share this Article!